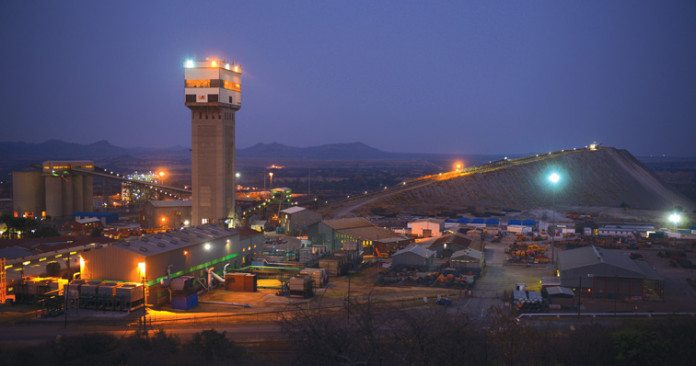 Analysts fear a hefty wage increase will heap further pressure on Lonmin which, try as it might, can't seem to stop the cash burn notwithstanding its restructuring in which 6,000 positions were cut from the business.
Lonmin has described wage negotiations with the Association of Mineworkers & Construction Union (AMCU) as positive but then talks, which have been underway for about about a month, have yet to mature. In the meantime, the company's cash balance has fallen again.
Based on the UK firm's third quarter production results, the company saw net cash fall to $91m from $114m quarter-on-quarter.
"Lonmin appears to have been free cash flow negative by $21m over the quarter before allowing for inventory movements and other changes to working capital," said BMO Capital Markets in a report to clients.
"Although Lonmin continues to have access to significant liquidity in undrawn credit facilities, the longer term outlook for the company remains challenging," it added.
Goldman Sachs also highlighted the risk of a much higher wage bill coming out of wage negotiations with AMCU. "In 2014 there was a 6-month industry-wide stoppage," it said.
"We believe a stoppage now would be detrimental to Lonmin as it would lead to significant cash burn. A double-digit wage increase would also be a significant negative for cash generation," said Goldman Sachs.
"The company is burning significant amount of cash over the next two to three years which means that it will likely have to start withdrawing on its debt – which would put further pressure on profitability," it added.
"It's burning cash, it's not delivery yield and it's shrinking," said another analyst who declined to be named. "Plus, wage negotiations need to be set," he added – a view reflected by analysts at JPMorgan Cazenove: "Operational risks remain a challenge with ongoing wage negotiations … Mining Charter discussions and safety related stoppages in our view," they said.
Goldman Sachs also believed that Lonmin was under-spending on capital expenditure. "If capex does not increase, production is likely start to decline relatively quickly," it said, adding that the premium on the platinum producer's share price was "unwarranted".