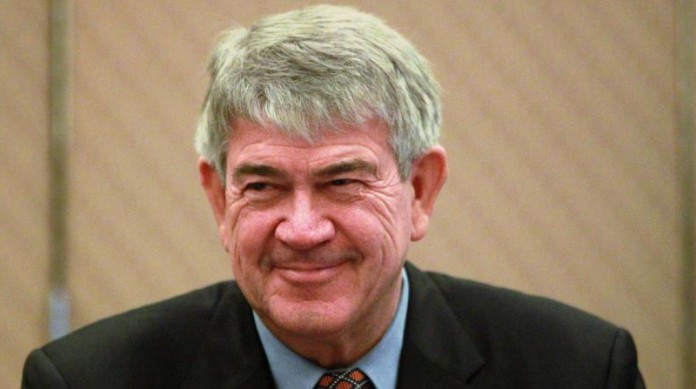 PALLINGHURST Resources is exploring "all options available" regarding unlocking "inherent value" of its assets, but this would not extend to an unbundling of any of its three major investments.
"I can categorically say we are not planning to unbundle them now," said Arné Frandsen, CEO of Pallinghurst when asked today by Miningmx if comments in the firm's full-year results that it was mulling options included this.
"We are stronger together' as the saying goes," said Frandsen of the firm's assets which include shares in a platinum mine, Sedibelo Mines, the Tshipi manganese mines, and a stake in Gemfields which mines and markets gemstones.
However, comments by Frandsen and Brian Gilbertson, chairman of Pallinghurst, in the firm's full-year results announcement suggested the company was at a juncture following its tenth anniversary since founding.
The company was started with a 10-year goal in mind where it would sell its investments and distribute the proceeds as a special dividend. The articles of the company, however, allow for "… simple mechanisms for extension beyond that period," said Frandsen.
Said Gilbertson today in notes to the company's 2016 financial results: "2017 represents the 10-year anniversary for Pallinghurst. As per our company articles, this anniversary requires that we pause to evaluate how to unlock the inherent value of our assets.
"We are exploring all options available and will shortly present a proposal to shareholders," he said. One of the interesting issues to crop up in Pallinghurst's assessment of its financial year was the issue of market and commodity price volatility and the effect this had on getting full value for its unlisted investments in Sedibelo and Tshipi.
Whilst commodity prices had improved the fortunes of Pallinghurst's investments in its 2016 financial year, a correction in prices and the strengthening of the rand would have a negative effect in the current year to date. "This commodity price volatility makes it increasingly difficult to value our two unlisted platforms," said Frandsen.
Pallinghurst reported a full-year profit of $45m, an improvement of $200m year-on-year while the net asset value of the company, put at $367m (R4.8bn), increased 14% over the year. Compare this, however, to Pallinghurst's market capitalisation on the Johannesburg Stock Exchange of some R3.4bn.
Said Frandsen on the company's NAV assessment: "I believe that this still does not fullly reflect the inherent value of our investment platforms and we continue to actively pursue the realisation of their full potential". It's common that investment companies attract a discount to their NAV, even if the structure is even remotely complicated.
Commenting on Tshipi, to which Pallinghurst has access through its 18.45% investment in Jupiter Mines which, in turn, has a 49.9% stake in Tshipi é Ntle Manganese Mining (Tshipi), Gilbertson said options were being weighed. "We are exploring all strategic alternatives to realise shareholder value from this asset," he said.
Pallinghurst said in December it expected to receive a $10m (R140m) dividend from its stake in the asset which had a bumper year owing to the improvement in manganese prices internationally.