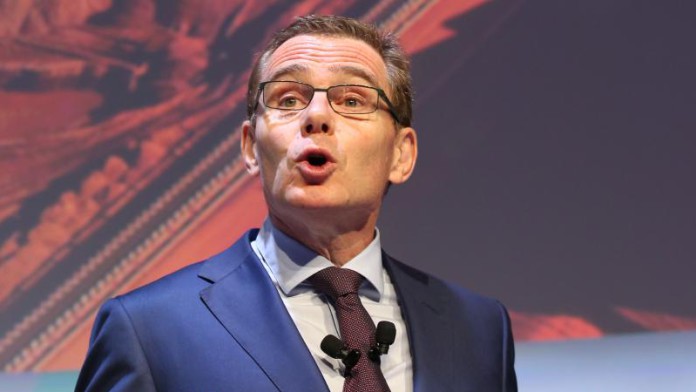 BHP Billiton delivered a robust rebuttal to calls by activist investor Elliott Management that it simplify its structure, saying the proposals could "… destroy $1.3bn in value to save less than $2.5m".
Earlier this week, Elliott outlined a three-step restructuring process which included replacing its dual-listed structure with a single company that would have a primary listing in the UK and a secondary listing in Australia.
It also suggested hiving of BHP Billiton's petroleum division into a separately listed company in New York, and embarking on a capital return programme involving buy-backs rather than spending cash on acquisitions which it feared would destroy value.
BHP Billiton responded today saying that its petroleum assets benefited from the heft of the wider group and that its capital return track-record spoke for itself.
Commenting on ending the dual-listed company (DLC) structure, it said: "Unifying the DLC structure in the manner proposed by Elliott could destroy at least $1.3bn in value to save less than $2.5m a year – for no indentifiable material strategic benefit".
Interestingly, BHP Billiton also disclosed that Elliott's proposals, which had only been made public in the last week, had already been considered by its board. "Elliott's proposals are not new to BHP Billiton … Management has been engaged in discussions with Elliott over many months on its proposals and is familiar with the views expressed by Elliott," it said.
Said Andrew Mackenzie, CEO of BHP Billiton in a statement: "BHP Billiton is now a stronger, simpler company, well positioned for future economic conditions. We are confident we have everything in place to increase returns and significantly grow shareholder value".
Elliott criticised BHP Billiton management for the "dismissive and premature nature of their response". Its argument was that despite BHP Billiton's tier one assets, and a restructure in which it spun off its non-core assets into South32, the company "still cannot deliver" shareholder value. It said its plan anticipated value unlock of some $46bn.
DLC to stay
BHP Billiton said transferring the primary listing of the company to London would have downside risk to shareholders in the Sydney listed equivalent – BHP Billiton Limited – which currently traded at a 14% premium to BHP Billion Plc. The replacement of the DLC structure would also waste franking credits as they would need to be paid to all shareholders.
Franking credits, unique to Australia, are tax already paid by the company which it then passes on to the investor thus reducing the investor's tax liability.
South African shareholders, which comprise 17% of BHP Billiton's share register, would "… face particular risk as they would not obtain capital gains tax roll-over relief and might need to pay tax under Elliott's proposal", BHP Billiton said.