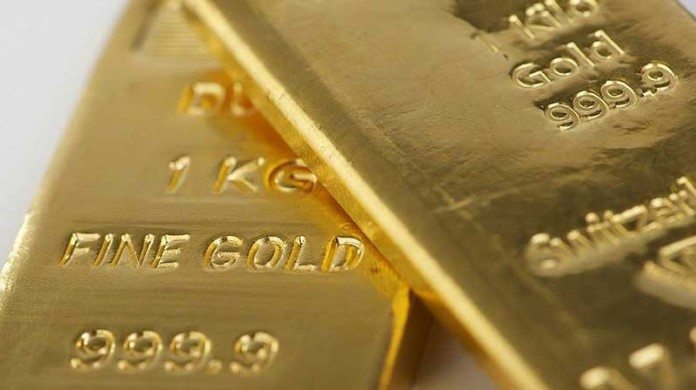 PAN African Resources today completed a R705m book-build programme after placing 291.5 million shares – roughly 15% of the firm's shares in issue – which CEO, Cobus Loots, said had been "materially over-subscribed".
The proceeds will be used to help finance its R1.65bn Elikhulu surface tailings development with the balance funded from a R1bn, seven-year loan agreement with Rand Merchant Bank, the legals of which still have to be signed.
The shares were placed at R2.42 per share which was a 10% discount to the closing price of Pan African on April 11. "A 10% discount on 15% of total shares is 1.5% on Pan African's total market cap," said Loots. "Plus shareholders will also get a great uplift from Elikhulu," he said.
Shares in Pan African closed about 3% down on the Johannesburg Stock Exchange. The company, which is expected to produce about 180,000 ounces of gold in its current financial year, is capitalised at about R5.3bn.
Pan African said in February that once completed – in the final quarter of the 2018 calendar year – Elikhulu would yield 50,000 ounces a year of gold boosting Pan African's production 25% to about 250,000 oz/year. It would also means that some 40% of Pan African's 250,000 ounces in annual gold production would be from surface.
"Elikhulu is expected to deliver low-risk and low-cost gold production within a relatively short time frame," said Cobus Loots, CEO of Pan African in a statement.
"This initiative, together with our recently announced coal disposal, is consistent with our strategy of pursuing and executing value accretive opportunities both within and outside of South Africa," he added.
Pan African announced on April 5 that it was to sell its 91% stake in a coal colliery in KwaZulu-Natal, Uitkomst, to Coal of Africa for R275m handing the company a R157m profit on an asset it only bought in 2016.
The book build to South African investors would be run through Standard Bank and RMB.
Commenting on the facility with RMB, Pan African said capital on the seven-year term loan would be repaid through equal quarterly repayments after a grace period of two years at "a competitive interest rate".
As of December 31, Pan African had R565m in net debt.
Said Loots in February: "We won't over-gear the company. Mining firms should not have too much debt and it's a worry that I could do without". He added that if the company issued shares it wouldn't be able to do so at more than a 10% discount as set down in the company's mandate with shareholders.
Shareholders would enthusiastically support funds for Elikhulu, said Loots. "The share price has held up well since we announced Elikhulu which is an indication the market is excited by what we have planned," he said.