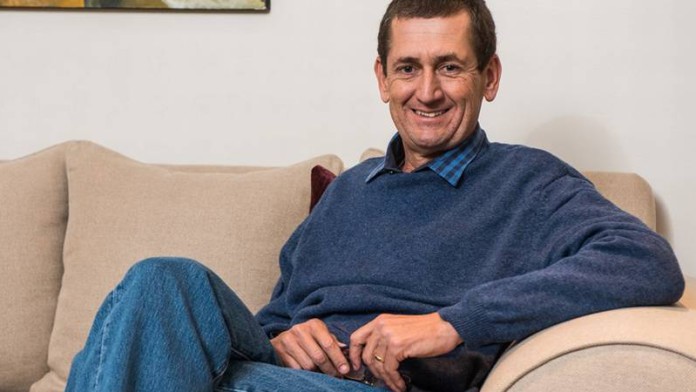 IF ever there was evidence that former Harmony Gold CEO, Bernard Swanepoel, had dealt with the past it was surely a decision to induct his once rival – Ian Cockerill, the former CEO of Gold Fields – in the Mining Hall of Fame.
The Mining Hall of Fame is an invention of Swanepoel's Joburg Indaba conference intended to recognise prominent contributors to the mining sector as well as add a bit of nostalgia, and even a touch of celebrity, to the function's Gala Dinner which opens the annual event.
Up stepped Cockerill to accept his award from Swanepoel. The two were sworn enemies, at least during Swanepoel's hostile takeover attempt of Gold Fields which ended in failure and signalled the beginning of the end for 'the Harmony Way' – a hugely successful strategy that depended on breathing life into nearly, but not quite exhausted, gold assets.
Since those days, Swanepoel has reinvented himself as both a non-executive elder (Impala Platinum, Extract Group) and as social conscience which he achieves through the Joburg Indaba, embroiled as it is in the day's controversies and debates.
Now, however, Swanepoel is at the forefront of a new private equity creation – Last Mile Fund – which sees him team up again with Patrice Motsepe who is still chairman of Harmony. Swanepoel told Miningmx that the purpose of the fund is to identify existing businesses where he and his co-investors can add scale.
"We would look at a company that might already be a supplier to, say, Mooinooi [platinum mining town in the North West province] and see if it could be a supplier to other areas, maybe to sub-Saharan Africa," he said in an interview.
The structure of the fund is interesting. Motsepe's African Rainbow Capital (ARC) will match every rand that Swanepoel's group of investors bring to the table. A fund of between R1bn to R1.5bn is envisaged with perhaps three to four investments.
Swanepoel is assisted by Clinton Halsey, one of his partners at To The Point, his business strategy consultancy company which is a shareholder in Last Mile Fund. In its first investment – the R180m takeover of Mooiplaats, a thermal coal mine placed on care and maintenance by its former owner, Coal of Africa (CoAL) – Swanepoel is joined by Sipho Nkosi, the former CEO of Exxaro Resources, and Don Turvey, the former CEO of Continental Coal and former director of BHP.
In the case of the Mooiplaats transaction, which formally closed at the end of October, the Last Mile Fund formed a consortium MCH which has the intention of keeping as much equity in Mooiplaats available for distribution to incentivise black professionals who would run the mine, as well as employees and community members who would benefit from reopening the operation.
Said Swanepoel: "We will take a high return from our investment but the equity remains available which allows us to do things. We will take a preference share [which means Swanepoel and Motsepe would receive dividends before ordinary shareholders] which will be used to pay back debt and/or a revenue royalty so the fund can participate from day one". There is no management fee per se which one would expect or normal private equity.
"Mooiplaats is well positioned in Ermelo relatively close to Richards Bay Coal Terminal and produces a kind of coal where we can easily get offtake agreements with people who can market the coal," said Swanepoel. Owing to the way mineral rights in the coal industry were awarded, there are plenty of synergies with properties near to Mooiplaats while the R600m wash plant is still there. "The machinery is all still there and is being serviced as we speak." Mooiplaats has 45 million tonnes in coal reserves with opportunity for expansion into bordering properties, said Swanepoel.
"It's a case of pressing a button and something will start up," said Swanepoel of the mine which he said had been put on care and maintenance in the right fashion. "There is some 10 years life of oreobody which currently achieves a R1bn net present value. The funder of this will take about 30% of that and the remaining 70% is left for the people who will build the company."