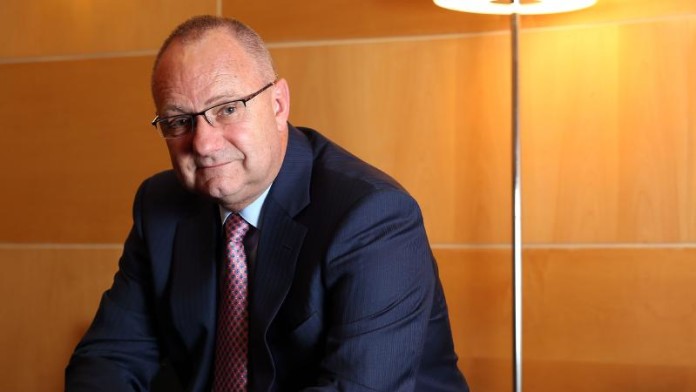 VOLATILITY in the mining sector and the speed with which commodity prices have recovered since 2016 are deterring investors from buying mining shares, said Anglo American CEO, Mark Cutifani.
Responding to questions about the relative underperformance of mining shares this year during a conference held by Goldman Sachs, Cutifani said investors wanted more evidence of capital discipline from management. His comments were contained in a report issued by Goldman Sachs on November 16.
According to Goldman Sachs, mining companies have "… entered the harvest phase after a period of low capex, high prices and low costs translating into significant free cash flow, de-leveraging and the potential for significantly higher returns". Since January 2016, shares Glencore and Anglo American are up 400% and 500% respectively.
However, there was reluctance among investors to take the shares higher. Goldman Sachs asked if this reluctance was justified as most commodities were in backwardation which means the spot price of a commodity is trading higher than the futures price, implying a shortage of the metal in the spot market. The view, therefore, among investors is that commodities and mining firms are currently trading at highs and are due a correction.
Citing Cutifani's explanation for the scepticism, Goldman Sachs said investors remained wary of operational progress made by mining firms. They also doubted that recent low cost and low capex numbers reported by mining firms could be sustained given that the track-record in the sector is for cost inflation, especially when the market develops a supply deficit. There was also caution about supply discipline among miners.
"This is important in our view, as on the one hand it implies that if miners can prove to be disciplined in terms of supply, investor confidence could return and see equities re-rate. On the other hand, and depending on the operational progress made through the recent up-cycle, miners could prove to be more profitable than currently discounted by the market, even in a price environment below current spot," said the bank.
Speaking at the Joburg Indaba mining conference in October, Henk Groenewald, an asset manager for Coronation Asset Managers, said sustained under-performance of mining shares would live long in the memory of investors.
"For 15 years flat, the resource index has been the worst performer," said Groenewald. "Why is that given the China inspired market?", he said of the pace of China's consumer-driven industrialisation from about 2002 to 2011. "The big failure is that mining companies failed to look long term and to recognise the cyclicality of the commodity market."
Said Goldman Sachs: "Our conclusion on this dynamic is that the sector is attractive on spot and does not necessarily need further upside in commodities (i.e. better China data) but simply rising confidence that current pricing can be maintained. The equities should trade towards the implied spot valuations which could represent 30%-50% upside in current equity prices".