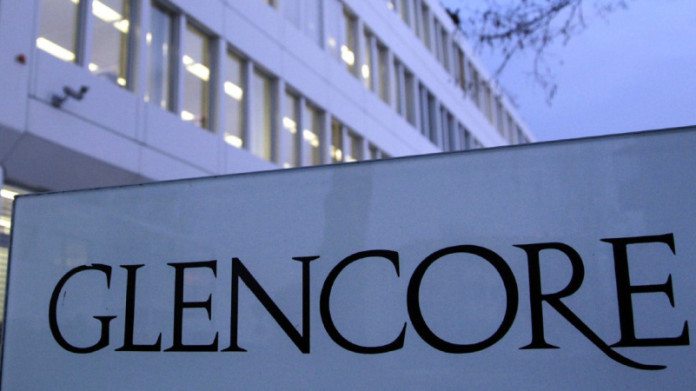 GLENCORE is to implement "structural and control changes" throughout its copper department following acknowledgement by Katanga Mining, in which it has an 86% stake, of "material weaknesses … over [its] financial reporting".
Katanga Mining, which is listed on the Toronto Stock Exchange, published a statement on November 16 that its interim results filing would be delayed as a result of a review of its reporting procedures which had been initiated by the Ontario Securities Commission (OSC) earlier in the year.
Glencore said today that it noted the completion of an internal review undertaken by Katanga Mining as well as material weaknesses, and had subsequently nominated three new directors to the company's board, including its CFO Steve Kalmin. The Glencore nominees would "… work with the independent directors of Katanga to implement the required remediation measures to strengthen Katanga's corporate governance, compliance and control processes," the group said.
"Glencore will also be implementing various structural and control changes across its copper department in order to enhance and strengthen its financial processes and procedures," it said. "Glencore is committed to ensuring that the weaknesses identified in the review are addressed and do not reoccur."
A media report in The Telegraph said on November 6 said Glencore was facing fresh allegations regarding the way it does business following the leak of confidential papers – the so-called 'Paradise Papers' from offshore law firm Appleby which had Glencore as one of its major clients. According to the report, the leaked papers raised questions regarding Glencore's relationship with Dan Gertler, an Israeli businessman active in the Democratic Republic of Congo (DRC) where Katanga operates.
The Telegraph quotes Elisabeth Caesens, a DRC expert who has seen the Paradise Papers documents, as saying that Glencore may have "disregarded the many red flags" relating to Gertler's reputation, and risked failing to comply with anti-corruption rules.
In February, Glencore lifted its stake in Katanga Mining and bought control of another DRC asset it jointly owned with Gertler, Mutant Mining, in a deal valued at $534m.
The OSC has meanwhile launched an investigation into whether Katanga's previously filed public disclosures "… contain statements that are misleading".
"Katanga has also been advised that OSC enforcement staff are reviewing Katanga's risk disclosure in connection with applicable requirements under certain international bribery, government payment and anti-corruption laws," said Glencore.
"Glencore does not expect any change in the anticipated timing for the commissioning of the Whole Ore Leach project at Katanga," it said.