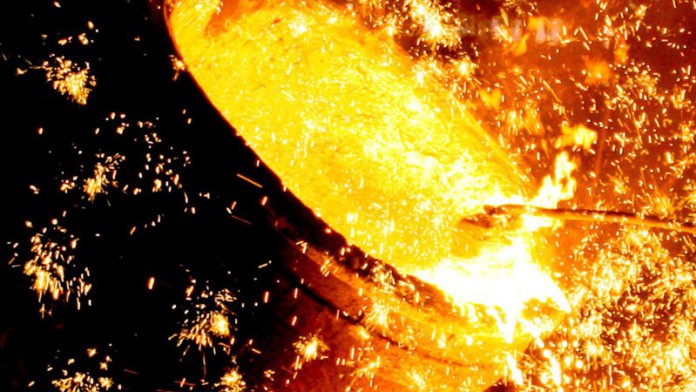 MERAFE Resources (Merafe) more than doubled the dividend year-on-year following its strongest yet financial performance amid buoyant trading conditions for stainless steel, the industry Merafe supplies with production of ferrochrome.
"These outstanding results were achieved primarily as a result of significant increases in both chrome ore and ferrochrome prices coupled with strong operational cost control," said Zanele Matlala, CEO of Merafe. Merafe has 20.5% of the Glencore Merafe Chrome Venture.
Merafe's profit for the year ended December 31 totalled R914.1m (2016: R532.4m). The performance was largely underpinned by record ferrochrome production of 395,000 tonnes (393,000 tonnes), and a 37.3% increase in net CIF ferrochrome prices which a decline in sales and improvement in the rand/dollar exchange rate only partially offset.
The other stand-out feature of the numbers was cost containment. The total production cost per tonne increased 9% year-on-year despite a 15% and 31% increases in ore and reductant prices respectively. Higher production doubtless helped on the cost side, but the company also said it had "… carefully managed production in the winter months" when a higher tariff is imposed by Eskom, the state-owned electricity company. Ferrochrome smelters are intensive consumers of electricity.
Financially, one of the major outcomes was the fact Merafe moved into a net cash position of some R600m from the previous year's December 31 net debt position of R409m. For years shackled by heavy debt related to its contribution to the Lion II smelter expansion, Merafe generated enough cash to fully repay ABSA/Standard Bank the balance of debt which in 2014 was as much as R600m.
As a result, the company declared a final dividend of R226m, equal to 9 cents per share and amounting to a full year dividend of R301m or 12c/share, a 151% increase on last year's R120m or 4.8c/share payout. Tim Clark, an analyst for Standard Bank Group Securities was critical saying the dividend was insufficient and that the balance sheet was at risk of looking lazy.
Kaja Bissessor, Merafe financial director, responded that the company needed six months of working capital on the balance sheet partly because the market was volatile in ferrochrome whilst there was a nine month working capital cycle between ordering equipment items and receiving customer cash receipts. The strengthening of the rand against the dollar had also added a dimension of uncertainty. Merafe was paid at an average rand/dollar of 13.7 last year compared to a January average conversion of 11.5 rands to the dollar.
Commenting on growth opportunities, Matlala said in an interview that the company had submitted a bid for Hernic Ferrochrome which has been placed into business rescue. Otherwise, Merafe was looking for potential bolt-on opportunities.
"It depends what is out there for us," said Matlala. Merafe once expressed an interest in adding coal to its portfolio. "We do think about diversification in the steel feed industries. So anthracite and manganese would be opportunities for us. But we can't do anything in chrome in southern Africa without Glencore and they can't do anything without us."
Shares in Merafe were unmoved on the Johannesburg Stock Exchange. However, the share is 17% weaker on a 12-month basis. The company is currently valued at R3.94bn.