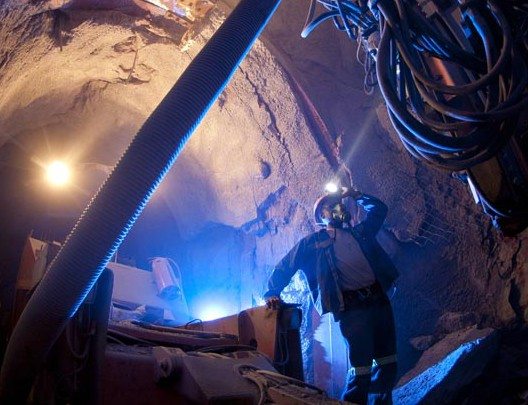 MASTER Drilling, the Johannesburg-listed company that provides the South African and international mining sector specialised drilling technology, said it had exercised its right to buy the remaining 60% stake in Bergteamet Raiseboring Europe AB, a Swedish peer group company in which it took a 40% beachhead during its 2015 financial year.
The acquisition, which it will exercise through a call option structure, represents some €6.9m in investment, equal to just over R100m for Master Drilling. "The acquisition is part of Master Drilling's long-term growth strategy and an effective entry into the Scandinavian region," the company said in a statement to the JSE.
Bergteamet Raiseboring has "dominant market share in Sweden, Norway and Finland, the company said. "Master Drilling will continue to diversify into the European market. Bergteamet Raisboring owns a fleet of 18 raisebore drilling rig and is ranked in the top five globally," it added.
The acquisition would be funded from internal resources. A number of conditions precedent, including approval of the competition authorities, was required by March 15. The effective date of the acquisition was set down for April 1.
Master Drilling said on March 8 that it expected to post up to a 31.1% decline in full-year share earnings for the 2017 financial year which would be between 142,60 cents to 163,60c/share. This compares to the 210c/share achieved in the 2016 financial year. In dollar terms, share earnings would be between 24.6% to 14.6% lower for the year at between 10.80 US cents/share to 12.20c/share compared to 14.30c/share previously.
Master Drilling, which specialises in raise bore drilling, paid a maiden dividend of 30 South African cents per share in 2017 following a strong showing in its 2016 financial year. Commenting on the decision to make a payout, the company said four years of strong performances since listing in Johannesburg, and ongoing cash generation, meant it had the confidence to both invest in capital projects and return cash to shareholders.