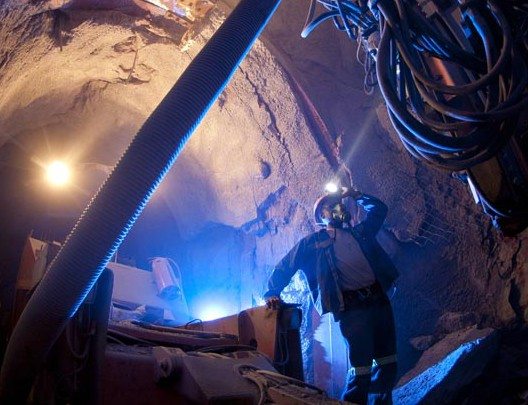 MASTER Drilling declared a 26 South African cents per share gross dividend for its 2017 financial year which, despite recording lower earnings year-on-year, reflected the group's optimism amid improving trading conditions in the world's mining sector.
"The uptick in the global economy and commodity cycle is expected to have a positive impact on our business going forward," said Danie Pretorius, CEO of Master Drilling. "Our pipeline is strong and we are excited about our entry into India and Australia, further diversifying our geographical exposure," he added.
On March 12, the company announced it would buy the balance of Bergteamet Raiseboring Europe for R100m, a business in which it already had a beachhead. Buying out the rest of the company's shares was a key part of its diversification market and would provide further in-roads into the European drilling market.
Higher borrowing costs and the improvement in developing market currencies against the dollar hurt earnings for the year, however. Share earnings in rand terms fell 27.1% to 153.1 cents/share year-on-year but earnings were also down in dollar terms, some 19.6% lower at 11.5 US cents/share.
Debt also increased to $44m at the year-end from $31m as of December 31, 2016, but on a net basis gearing fell to a mere 2.4% from 6.4% previously. This was a function of Master Drilling's focus on improving its net cash generation which increased to $32.8m – not the target the company had been working towards but it was "… moving in the right direction".
The geographies in which Master Drilling operates showed mixed business fortunes during the period under review. Business in central and North America was reported to be good whilst there were "green shoots" in terms of South America. Conditions in Scandanavia, a region to which it is exposed by dint of the Bergteamet Raiseboring Europe deal, was "… disappointing" with the unit achieving a break-even position only.
However, the company was cautiously optimistic about the road ahead in South Africa following the appointment of Cyril Ramaphosa as president and Gwede Mantashe as the country's new mines minister, replacing Mosebenzi Zwane. Mali and Zambia were performing in line with expectations, it said.
The improvement in commodity prices had had a positive effect on the company's order book with contained committed orders of $124.7m and a pipeline of $228.1m. "Although not immediate reflected in our numbers, we do expect a positive impact on our revenue during the next reporting period," the company said.
Said Pretorius: "Our continued focus on working capital management has borne fruit. New geographies, clients and technologies require large initial outlays and Master Drilling's robust support approach enables optimal operations and maintenance support that is essential to building trust with clients".