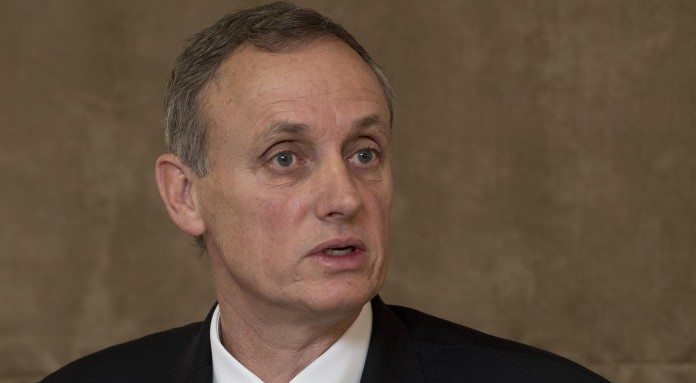 MANAGEMENT of junior mining companies can draw useful lessons from the financial crisis that one-time Johannesburg-listed mining company Metorex faced between 2009 and 2012, according to Terence Goodlace, a former CEO of the company.
Goodlace, who later became CEO of Impala Platinum and now holds various directorships, was addressing the 2018 Junior Indaba at Johannesburg Country Club on Tuesday.
Metorex was a medium-sized miner that built up a solid track record by acquiring good projects and delivering steady returns. But it all came apart when the copper price dropped by 60% soon after it incurred massive debt to build a copper project in Ruashi in the Democratic Republic of Congo. At the same time the prices of its other key commodities – gold, antimony and fluorspar – also fell sharply.
Eventually, Metorex, whose share price had plummeted from R25 to R1, had to recapitalise and restructure. It was sold to Chinese mining and metals group Jinchuan for R8.90 a share and delisted.
Goodlace said the first lesson was "not to ignore the geology". Metorex attracted easy funding in the supercycle which was spent on a project that had not been thoroughly investigated. After the copper price fell, the major bank that had lent Metorex project funds for Ruashi started to apply pressure.
"The bank's credit committee were worried about covenants and a possible default," he said. "I had to go to the principal's office about every two weeks. Eventually I asked to see the reports on which they had based their loan and it was obvious the geological model was not up to scratch. The bank was just as much to blame – Metorex was seen as easy money," he said.
Goodlace said after he investigated, he found Metorex's mineral resource management was poor, its safety, health and environmental standards needed attention and none of its South African assets met empowerment targets.
The priorities were to address these issues, as well as the stressed balance sheet, restore the company's reputation, deliver Ruashi, sell non-core assets and raise more capital. "I learnt you must read third party and competent person's reports. I discovered that what consultants said and what we practised was different. If you hide this from the board and the market it comes back to bite you."
He said "integrity is key in geology". He insisted that Ruashi be re-drilled and for nine months resisted demands from media and shareholders to show the mine plan. The reserves and resources were downgraded and the plant design had to be revised ("don't let mining engineers design a SX-EW plant. Amongst other things the valves were the wrong quality."). Metorex also discovered its cobalt was disappearing in transit between the DRC and Durban, and eventually found the perpetrators. "You have to keep doing the reconciliations," he said.
Metorex started to generate cash but it still had to sell good assets, including the Barberton gold mines and Vergenoegd, to help pay down debt, and tap shareholders for more capital. Debt was reduced to $50m from $275m and repayments were rescheduled. Metorex changed its strategy from a diversified miner to a base metals miner focused on the Central African copperbelt. All this required support from advisers, the board of directors and shareholders, which Metorex fortunately enjoyed.
"The last lesson was that you have to grow within your means. Our eyes were bigger than our wallets and that ultimately came back to bite us," Goodlace said.