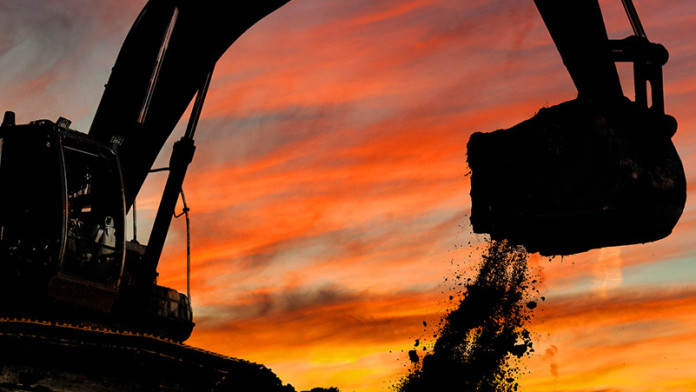 A PROPOSAL for a 10% free carry for communities and employees on new projects is set to become a point of contestation following the publication yesterday of a draft new Mining Charter by the Department of Mineral Resources (DMR), said industry and analysts.
The Minerals Council said in a statement that the sector "… does not favour a requirement of 10% 'free carry' on new mining rights as part of the proposed 30% BEE equity ownership target, as it would render uneconomic a significant proportion of potential new projects, and would undermine and constrain any prospects for growth in the sector and indeed the economy as a whole".
The view was echoed by analysts at RMB Morgan Stanley. "The requirement to free-carry employees and communities and provide shareholder discounts to 'black entrepreneurs' will need to be factored into project returns," said analysts at the investment bank Brian Morgan, Christopher Nicholson, Jared Hoover and Menno Sanderse.
"Currently there is a dearth of new projects in South African mining. We consider much of the South African resource-base to be in sunset, and the economics of many potential projects is marginal to begin with," the authors said. "In any event, we don't think that this will have a negative impact on current equity valuations, but could be a potential future negative for the South African mining industry."
Much of the draft Mining Charter was already in public circulation prior to its publication yesterday including a requirement for mining companies to top up to a minimum 30% Black Economic Empowerment (BEE) shareholding within five years from the prior 26% minimum requirement.
Crucially, the draft Charter recognises past empowerment deals as per a High Court ruling even where the BEE ownership or structure has subsequently been unwound – a significant positive for the sector which has long been seeking certainty for investors.
In terms of having to top up empowerment holdings to 30%, some South African mining firms have, in fact, already met the target. The mining companies considered to currently fall short are Lonmin, Sibanye Platinum and potentially Impala Platinum, Harmony Gold, and AngloGold Ashanti. Anglo American, Kumba Iron Ore and Anglo American Platinum ownership is at 29%, according to RMB Morgan Stanley.
The draft Mining Charter it also keeps some of the spirit of innovations brought to bear by former mines minister, Mosebenzi Zwane, in the sense that future equity targets are quite high which may have the impact of keeping skilled employee cost inflation elevated.
From a procurement angle, the draft Charter asks for 70% of purchases spend from South African BEE manufacturers within five years, 80% of total service spend from South African BEE companies within two years while foreign suppliers must contribute a minimum of 0.5% of turnover generated from local mining companies towards supplier development.
The detail on the free carry requirement is that new and renewal of existing mining rights will require 8% ownership for both communities and employees and 14% for 'black entrepreneurs' hence the 30% target. The charter also mandates a trickle dividend of 1% of pretax earnings to employees and communities respectively from the sixth year where dividends are not declared.
"Most existing mines are covered by 30 year mining rights, of which about 15 to 20 years remain thus the BEE consequences on renewal of these rights is long dated," said RMB Morgan Stanley. "The continuing consequences of historic and current BEE transactions lapse upon transfer of a mining right (ie the right will need to be re empowered)," it said.
The impact on new projects will not please members of South Africa's junior mining and exploration sector, the constituents of which are fairy limited in numbers anyway.
"You can't fund a piece of paper on pre-determined ownership structures," said Bernard Swanepoel, the former CEO of Harmony Gold earlier this month at the Junior Indaba – a reference to the difficulty of attracting investment to high-risk exploration where the exploration right is only granted on compliance to the Mining Charter. "I get the sense we don't think we are in competition with the rest of the world. I think we'll lose out to Zimbabwe. More money will go to Zimbabwe than South Africa this year," he said.
The DMR does, though, acknowledge junior miners operate under different investment rules to established miners. A passage in the draft Mining Charter recognises that: "In respect of junior miners, a right holder may make representations to the minister regarding the extent to which the Mining Charter elements shall apply".
The Minerals Council said in its statement that it would need time to "… study the document and consult membership in order to formulate a comprehensive view". "The Minerals Council will continue to participate fully in the engagement processes led by the DMR, and looks forward to the planned summit where it anticipates meaningful discussions will take place," it said.
The DMR has called a press conference for June 17 where mines minister Gwede Mantashe will respond to questions. Thereafter, the DMR intends to convene a summit where the draft Mining Charter will be further negotiated – apparently in a public forum.