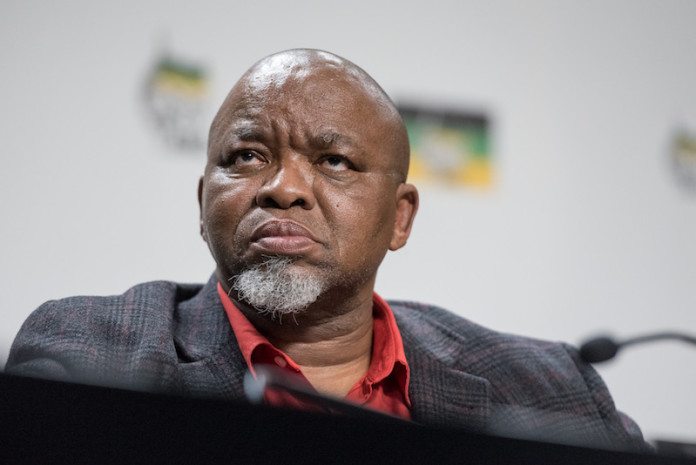 AT the time of writing, a summit involving Government, the mining industry as represented by the Minerals Council, and other stakeholders such as unions, is scheduled to take place on the weekend of July 7/8 – days of rest the ANC is fond of commandeering for its policy shindigs and the like.
Quite whether the summit will meet expectations is another question, however. In the mind of mines minister, Gwede Mantashe, the aim of the summit is to smooth off the edges of a document he believes already represents the best possible efforts of three months of negotiations, including visitations conducted through his community roadshow.
The Minerals Council has kept its views private, but the likelihood here is that the mining sector will challenge the Mining Charter believing its demand for a 10% free carry for communities and employees on new mining right applications is a fatal flaw.
The other objection is that highly specific procurement rules are impractical whilst a demand for a BEE share top-up to 30% is contrary to a High Court judgement on 'continuing consequences', otherwise known as 'once-empowered, always-empowered' which the court validated. We are, in other words, in the vicinity of square one.
As a guide to just how problematic the new Mining Charter draft is – and how far it is from a document requiring just a quick polish – it's worth looking at the number of mining rights that have to be renewed. So far, the mining sector has argued that the Mining Charter redraft hurts 'new' projects, but it also has an impact on existing production in the sense of resource replacement, and employment.
According to a report by RMB Morgan Stanley, there are about 11 mines, mostly in the gold sector, that have mining rights up for renewal in the next five years, including the Beatrix and Kroondal (gold mine not the platinum operation) operations held in Sibanye-Stillwater.
Kopanang, a gold mine sold by AngloGold Ashanti to Heaven Sent, a Chinese company, is due for a mining right renewal in 2022. Moab Khotsong, sold by AngloGold Ashanti to Harmony Gold has more long-dated mining rights but will be subject to fresh empowerment deals by Harmony Gold in any case.
But some Glencore chrome mines have mining rights that expire in five years, although the details are not entirely clear. Whilst Anglo American, a major investor still in South Africa, has mining rights for the next 20 years with the notable exception being its Voorspoed diamond mine, held through De Beers, which sees its mining right expire in 2022.
It's worth remembering in this that, once the mining right is expired, the whole bang-shoot of empowerment has to be restaged including getting BEE shareholders up to 30% of equity again. The view of Goldman Sachs is that some of the targets in the charter were "not too onerous" and ought to be resolved in time. But others don't quite see it this way.
"In our view, transformation in the mining industry is emotive, mainly due to legacy issues and may have political implications," said Nkateko Mathonsi and Hunter Hillcoat, analysts for Investec Securities in a report on the Mining Charter. "While the next 30 days (stakeholders have until July 27 to comment on the Mining Charter) … may provide room for fresh contributions by all key stakeholders, we remain concerned about the challenge of finding common ground amongst the diverging contributions likely to be made by stakeholders," they said.
"We believe global competitiveness of South African mining is paramount, but transformation characterized by real transfer of economic value is as important for the sustainability of the industry. We are therefore expecting a slightly longer period of further consultations before the final Charter is gazette, probably during August/September 2018," they added.