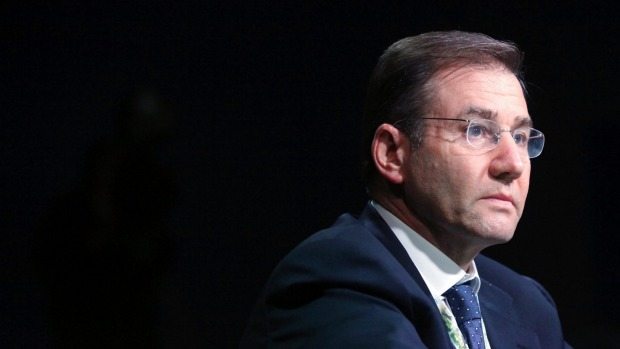 AS shares in Glencore continued to edge down today, analysts theorised on the likely consequences of a possible investigation into the trading affairs the Swiss-headquartered group by the US Department of Justice (DoJ).
One such theory is that Glencore may capitalise on the weakness in its share price – down nearly a quarter – in order to buy-back stock.
"It is trading at considerably lower multiples than its peers so there is unlikely to be a more accretive transaction than its own shares right now, given how it has fallen 23% relative to its peers since the end of January," said Investec Securities in a note.
"While it has balance sheet capacity – at the end of 2017 it has net debt of $10.7bn versus a target of $10-15bn – subsequent cash flows will have been bolstered by coal prices well above expectations," it said.
Goldman Sachs said the pressure on Glencore's share price was partly linked to it "facing issues" with securing lending. "While we take no view on the likelihood of that happening, we highlight that Glencore's marketing business relies on credit and lack of credit would be a deterrent to the normal functioning of the company".
Uncertainty over the possible direction of an investigation was the other main concern weighing on the stock. According to a report by the Financial Times, Glencore directors – its CEO, Ivan Glasenberg in particular – could face criminal prosecution. This would be a more uncomfortable development than paying a fine as required by BHP following an investigation by the Securities Exchange Commission (SEC) into the firm's support of foreign government officials attending the Beijing Olympics.
"The courts give the DOJ quite a free hand to negotiate," Jason Hungerford, a partner and sanctions expert at Norton Rose Fulbright told the newspaper. "[But] they've said people pay bribes not companies".
At the same time, there's recognition that the DoJ's request for information may not result in an investigation at all. In any event, such investigations are lengthy affairs, and sometimes inconclusive, and should not therefore occlude the current value in Glencore's share price, said Credit Suisse in a note.
"We believe Glencore could deliver about 7% CAGR volume growth over the next three years. Glencore's high growth and latent capacity – low capex expansion potential – advantage means it has the highest near-term free cash flow yield amongst its peers," the bank said. "Balance sheet conservatism has also meant acquisitions have been accompanied by asset sales.
"We see this balanced approach … as a key differentiator for Glencore versus peers that are mostly selling assets. Most importantly, we see Glencore as the standout company on the basis of most traditional valuation metrics we look at," it said.