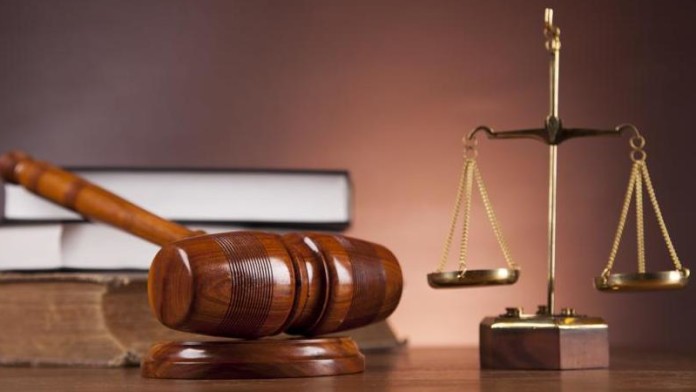 SHARES in Glencore fell more than 10% on the Johannesburg Stock Exchange following a brief statement by the Swiss-headquartered firm in which it said it had been subpoened to submit "… documents and other records" to the US Department of Justice.
"Glencore Ltd, a subsidiary of Glencore plc, has received a subpoena dated 2 July, 2018 from the US Department of Justice to produce documents and other records with respect to compliance with the Foreign Corrupt Practices Act and United States money laundering statutes," the company said. 
"The requested documents relate to the Glencore Group's business in Nigeria, the Democratic Republic of Congo (DRC) and Venezuela from 2007 to present," it said. "Glencore is reviewing the subpoena and will provide further information in due course as appropriate," it added.
Charles Watenpuhl, spokesman for Glencore, declined to comment further beyond the issued statement.
Glencore has been proactive in heading off a number of potential legal suits, especially in the DRC. On June 15, for instance, it said it would resume royalty payments to entrepreneur Dan Gertler who was suing Glencore after he had been identified by the US government as a Special Designated National (SDN).
This resolution came a few days after Glencore settled a past commercial dispute with Gécamines, the DRC's state-owned base metals firm, in which it agreed to dissolve $5.6bn in debt and pay $150m to the firm. The group trades oil in Nigeria and Venezuela whilst it has significant businesses in the DRC.
However, today's announcement suggests that investors could apply further discounting to Glencore's share – which has under-performed its peer group by about 25% this year – on the back of more negative news from its DRC exposure, said Investec Securities in a note.
"The further reaction today, with the share price down another 11% relative to peers (for a total 25% underperformance so far this year) may reflect final abdication by some tentative shareholders and/or concerns relating to a fine and so the eventual reaction is uncertain," said the bank's analyst, Hunter Hillcoat.
A report by Credit Suisse said the share price response had been over-cooked as the Department of Justice had asked for documents, but had not announced an investigation into Glencore. It was a risk factor in the share, however.
"From our perspective, while it is clearly a risk factor, we stress that these types of requests are more common than perhaps the aggressive drop in the Glencore share price today suggests," the reports authors said. When investigations were launched by the Department of Justice and the Securities Exchange Commission, they lasted between two to five years with many of them closed.
BHP agreed to pay a $25m fine following a six year investigation by the SEC which said the mining group had violated the Foreign Corrupt Practices Act by sponsoring foreign government officials to attend the Beijing Olympics.
Rio Tinto is currently facing an investigation following allegations of illegal payments related to the Simandou project in Guinea. This followed the leak of incriminating e-mails involving Rio Tinto managers. There is yet to be a conclusion to the case.