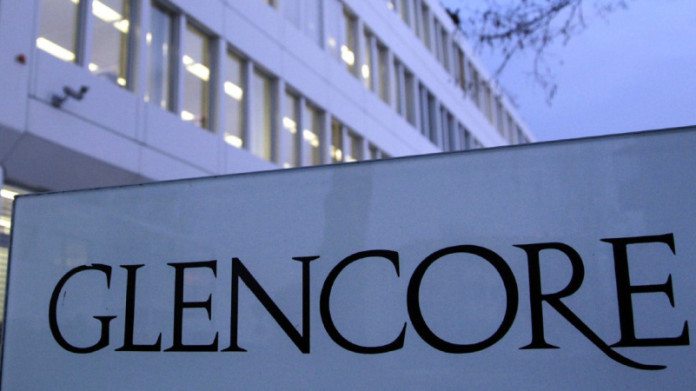 GLENCORE CEO, Ivan Glasenberg, played the straightest of bats to concerns the US Department of Justice (DoJ) will investigate the company saying in comments to the firm's interim results that Glencore "took ethics seriously" – a vanilla statement that is bound to bear closer scrutiny when analysts and media assemble at question time later today.
On July 3, the DoJ served Glencore a subpoena requesting "… documents and other records" relating to its business activities in Democratic Republic of Congo (DRC), Nigeria and Venezuela from 2007. Glencore is complying and has formed a committee headed by chairman Tony Hayward, who has no little experience in crisis management from his time as CEO of BP during the Deepwater Horizon spill in 2010.
"We take ethics and compliance seriously and will be cooperating with the DoJ," said Glasenberg in his CEO's statement for the six months ended June 30 which were otherwise a profitable and enterprising period for the fundamental business.
The company reported a 12% improvement in basic share earning of 19 US cents/share (2017 H1: 17 US cents/share) on the back of a 13% lift to $2.78bn of net income due to shareholders ($2.45bn). At $9bn, net debt has never been lower since Glencore became a listed company in May, 2011.
Glencore's mining production business, which it calls its industrial division, produced the lionshare of earnings representing a year-on-year increase of 26% or adjusted pre-tax (EBITDA) earnings of $6.7bn. Pre-tax interim earnings from marketing, a division through which the group sells metals, minerals and soft commodities from own and other production came in at $1.5bn, an increase of some 12%.
However, analysts were a shade disappointed with the numbers.
AB Bernstein analyst, Paul Gait, noted the "slight miss" in pre-tax earnings, but added that Glencore ought to "catch up" in the second half. Earnings guidance was not adjusted. "Overall a slightly soft result driven mostly by timing differences on SG&A [selling, general and administrative expenses] but guidance unchanged for all key metrics apart from copper and zinc unit costs," said Barclays in a note.
Glasenberg was equally cautious regarding the financial hit Glencore will suffer in its DRC business following President Joseph Kabila's enactment of a new Mining Code which asks for higher royalty payments and ignores the stabilisation elements of the previous Code. Commenting on the impact of the new code, Glasenberg noted that: "The implementation and applicability of these new regulations remain uncertain". 
He added, however, that Glencore expected to improve its contribution to the DRC fiscus in the current financial year following the ramp-up of its Katanga copper/cobalt operations. The group had made tax payments of $1.1bn from 2015 to 2017. 
"We believe the market's focus will remain on the DRC and DoJ issues," said Barclays. It added that the discount at which Glencore's share price was trading to its peer group – about 60% to 66% on 2018 and 2019 price:earnings – "… feels extreme in our view". Exane BNP Paribas analyst, Sylvain Brunet, said that: "Political risks in DRC and more recently the DoJ subpoena have weighed on sentiment, but the equity story's attractive fundamentals remain intact in our view".
Glasenberg noted in his comments that the mining market was affected by some headwinds regarding concerns the rate of China growth was slowing and the incipient trade war between the US administration and a host of other nations. However, he thought the market was fundamentally sound, if volatile.
"While broader market conditions are likely to remain volatile, confidence in our business prospects and current share trading levels point to near-term focus on deleveraging and shareholder returns/buybacks funded through cash generation," said Glasenberg. "We remain focused on creating value for shareholders through disciplined allocation of long-term capital," he said.
There was no mention of whether Glencore would extend its $1bn buy-back programme unveiled on July 5 amid concerns that its share was undervalued, but Glasenberg said that total distributions to shareholders either through the repurchase of trust shares, the buy-back programme, or cash distributions by way of the firm's dividend policy would total $4.2bn by the end of 2018.
Glencore confirmed the second instalment of 2018 dividend distribution of some $1.4bn, equal to 10 US cents per share, would be paid in September.