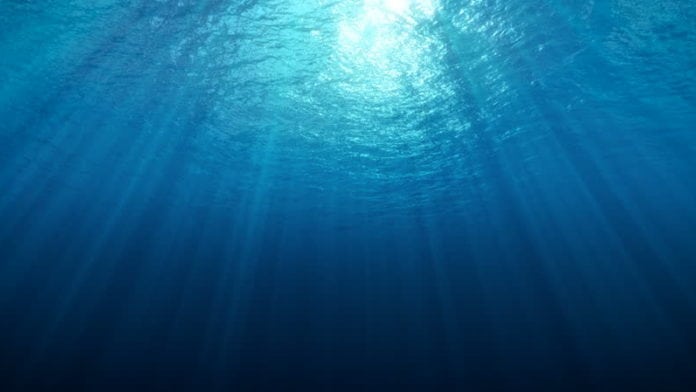 DeepGreen Metals, which plans to extract copper, cobalt, zinc and manganese from the seabed in the Pacific Ocean, says it is making steady progress on its plan to become the world's first zero-waste miner.
It has invested $62m since 2011 on exploration and the development of its processing technology, and plans another financing round "for a bigger amount" in the next 12 months, says CEO Gerard Barron. "For us the next two years is all about getting the project to final feasibility," he says.
DeepGreen's subsidiary, Nauru Ocean Resources Inc (NORI), owns two exploration licenses for polymetallic nodules – imagine a field of mineral-containing potatoes – covering an area of 75 000km² of the Clarion Clipperton Zone of the East Pacific Ocean, off the coast of Mexico. It completed its third exploration voyage in June, with four more planned as it maps the sea floor, finalise its engineering plans and measure the resource, which it believes is one of the biggest in the world of copper and cobalt.
The nodules in this area were successfully trial-mined in the 1970s, but no regulatory framework existed at the time for commercial mining in international waters, an area which is now governed by the United Nations' International Seabed Authority (ISA).
While serious environmental concerns remain over deep-sea mining, it is an area that is attracting increasing attention as technological advances, diminishing on-land resources and growing demand for minerals increasingly make mining undersea resources a viable option. Proponents believe it will give the world access to higher-grade deposits with less environmental damage, and without other societal costs such as child labour.
Japan became the first country last year to successfully mine its own seabed for ore, using excavators to access a deposit 1,600 metres below the ocean's surface. The ore contained zinc, gold, copper and lead, it said. But unlike the Japanese example, the nodules DeepGreen plans to mine lies on top of the seabed, and will be harvested using remotely operated vehicles that are connected to a ship, limiting disturbance.
"The nodules lie on the sea floor, so you don't have to drill holes or guess what they look like," Barron explains. DeepGreen is yet to publish a resource statement.
The company has also done significant work on the processing side. "We've found a very effective way of being able to extract all the metals without creating any waste," he says. "This is something that will create great economic and environmental benefits."
DeepGreen, whose shareholders include global shipping company Maersk and miner and commodities trader Glencore, plans to apply for an exploitation right within three years. Glencore also has an off-take agreement in place for a portion of the planned nickel and copper production.
As mining in international waters requires a sovereign country sponsorship, DeepGreen's stakeholders include not only environmental groups and non-governmental organisations, but also the Republic of Nauru and the Republic of Kirinati, both tiny island states in Micronesia in the Central Pacific. Legal disputes with environmental and community groups are threatening to derail a controversial deep sea mining project by Nautilus Minerals, with sponsorship from Papua New Guinea, which is set to start production in 2019.
The biggest challenge for DeepGreen is around communication, Barron says. "We need to make sure that society sees the need for this; that people view this as something that is good for the environment; good for a more sustainable planet."
He says a lot of the big resource companies had a "near-death experience" after the global financial crisis, prompting a focus on shareholder returns and optimising operations, with exploration taking a back seat. "Companies haven't been investing in the pipeline – that's why we're going to have a bit of a supply crunch on some of these metals," Barron believes.
While deep-sea mining is seen as the next frontier, few traditional mining companies have become involved. Is this because they see the industry as too good to be true?
"We haven't spent too much time trying to convince people about the merits of what we're doing, because we know the merits of what we're doing," says Barron. "That's what entrepreneurial companies do – they go out and they carve the way; they do things that people never thought were possible."