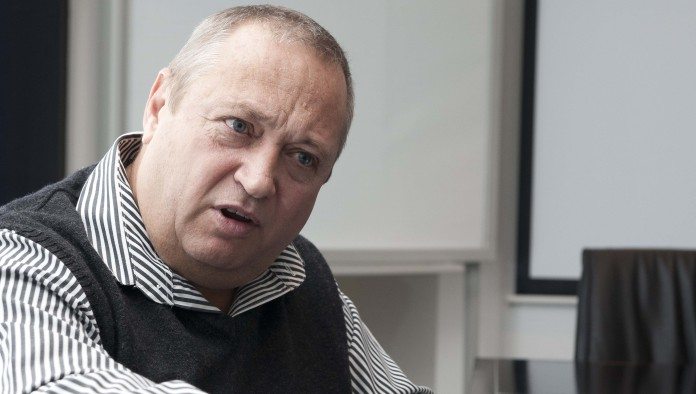 Sibanye-Stillwater, the US and SA platinum group metals (PGM) and gold miner, does not expect to be fined by the SA regulators for safety violations because it does not believe it has been negligent, CEO Neal Froneman said on Thursday.
"But let's wait for the outcome of the investigations," he added.
He was answering questions at an analyst and media presentation on the group's results for the six months to June. He began by dwelling at length on the group's safety performance, culture and focus.
Safety leapt to the forefront when 21 people died on the group's SA gold mines in the first six months of this year, almost half the total number of fatalities in the SA mining industry. These events, which knocked the share price, were promptly followed by the launch of two separate shareholder class actions in the US, claiming Sibanye had lied about its safety practices.
CFO Charl Keyter said Sibanye was trying to join the two actions to  reduce costs. "We think it could be thrown out in the early stages. It was based on spurious claims by analysts and journalists," he said. "Our lawyers are dealing with the processes."
The group reported a 13% decrease in SA gold production as a result of the safety incidents, two of which occurred in the second quarter at Kloof and Driefontein mines. EVP and head of the SA region Robert van Niekerk said Driefontein was still recovering from seismic damage and production would only be back to normal in the first quarter of next year.
SA PGM production fell 4%, as expected, but US PGM production was boosted by the ramp-up of the Blitz project, which is ahead of schedule. The US PGM operations contributed almost half of Sibanye's group adjusted ebitda of $316.4m (R3.9bn) in this period.
Sibanye did not declare an interim dividend because its policy is to distribute 25-35% of normalised earnings, which were a negative R521.2m in this period.
Sibanye is still waiting for approval from the SA competition authorities for its takeover of PGM miner Lonmin. Froneman said it was a complex issue, partly because of the inevitable job losses over a three-year period as Lonmin's older shafts reached the end of their lives. Sibanye is aiming to complete the merger transaction by the fourth quarter of this year.
Asked whether Sibanye would have to incur more debt to pay retrenchment packages at Lonmin, Keyter said about 850-900 people would be retrenched in the first year, costing R120-R180m. In the second and third years more jobs would be cut. But the process would be self-funding because Sibanye had identified about R750m of synergies in merging with Lonmin, 60% of which would be realised in the first year.
Sibanye's shares were about 2% weaker at 777c on the JSE by midday trade on Thursday, about a third of the 12-month high of R21.89. Apart from safety incidents, the shares were also hit by concerns over Sibanye's high debt levels, which have been partly addressed by a $500m streaming transaction concluded in July.
Froneman said Sibanye did not have much control over the "SA discount" that was applied to its share price. A risk factor was also applied because Sibanye was a deep-level miner. The way to address that was with more mechanisation and acquiring high-quality international assets.
Addressing the "SA discount" required a broader approach, to improve perceptions of SA, Froneman said. He welcomed the announcement from mineral resources minister Gwede Mantashe this week that the long-discussed amendments to the Mineral and Petroleum Resources Development Act would be scrapped. Finalising a Mining Charter that focused on making the industry more competitive would also help.
Froneman said Sibanye was more of a precious metals company than a pure gold company. It was busy with an internal restructuring that would allow the shares to move from the gold board to another sector of the JSE next year, but he could not say yet what that would be.
"Next year, with some deleveraging behind us and operational delivery, we will start looking at some specific growth opportunities," he said.