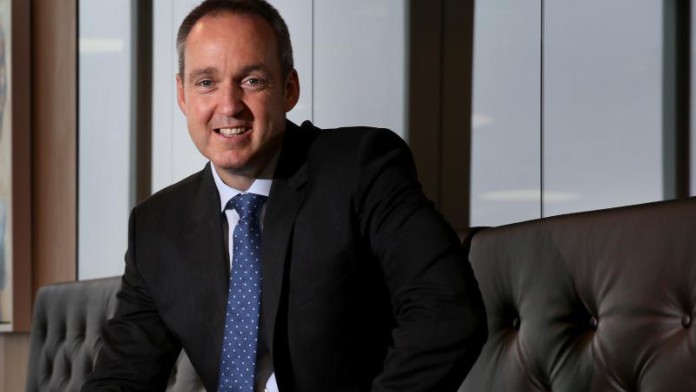 HAVING established its South African thermal coal mines as a separately operating organisation, South32 is now starting a process to bring in BEE shareholders that will ultimately see the group exit this business.
South32 CEO Graham Kerr told Miningmx that the process could take up to three years to complete at the end of which ownership of the group's South African coal assets – known as SA Energy Coal –  would be 100% South African.
He commented: "We have completed stage one which was to set it up as a separate business. Within the next four weeks we will now look at stage two which will be the new ownership situation".
Kerr repeated previous statements that South32 was getting out of the South African coal business for commercial reasons including the group's future assessment of the likely markets for the country's coal which were predominantly India for export product and Eskom for domestic sales.
Kerr commented: "As a white, Anglo-Saxon-owned group, we don't meet Eskom's requirements on supply contracts to be 51% BEE controlled". He added South32 had already received a number of unsolicited approaches regarding its South African coal assets which management had not responded to.
He expected the disposal process to run between 12 and 24 months with the key requirement being that the new owners of the assets had to be capable of running them as a sustainable business able to employ the current workforce and meet future contractual commitments such as closure and rehabilitation obligations.
Asked what payment terms South32 was looking for Kerr replied: "All options are on the table and the outcome will depend on the kind of expressions of interest that we get.
"Ideally, we would like a situation where ownership is spread between BEE entrepreneurs; management; communities and employees with perhaps a piece left over for an IPO (initial public offering)".
But Kerr indicated South32 could sell out completely to a suitably qualified buyer if one presented itself or maintain its involvement in the business as it sold out in stages over the next few years.
Kerr said managing SA Energy Coal as a stand-alone business has "simplified" the group and that would deliver $50m in annual savings from the group's 2020 financial year onwards through consolidation of services.
Turning to manganese Kerr said that while the outlook for manganese ore remained positive – with the increase in South African supply being offset by reduced Chinese output –  the South African supply response would "… ultimately weigh on prices".
He added South32 remained cautious on the ferro-manganese sector. The group increased manganese alloy saleable production by 8% to 79,000 tonnes in the year to end-June but it continues to operate just one of the four furnaces available at the Metalloys plant.
Kerr told Miningmx the key issue was the high cost of production in South Africa – because of electricity costs – compared with the new furnaces now operating in South-East Asia.
He commented: "We are looking at re-starting a second furnace at Metalloys, but we need to ensure we can get reliable, cheap power and we are engaging on those issues at present".
South32 had net cash on hand of $2bn at end-June of which $1.34bn was subsequently paid out in August to acquire Arizona Mining. Kerr indicated that further merger and acquisition by South32 seemed unlikely in the near future.
He commented: "We continue to look but few good assets have come to the market place in the last 12 to 18 months because commodity prices have recovered. If you take Anglo American as an example some of the assets they were previously looking to sell they have now decided to keep".