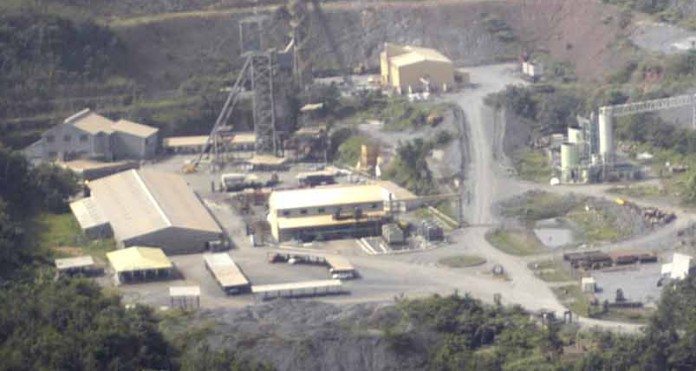 It's all systems go for AngloGold Ashanti's $500m project to re-open the Obuasi mine in Ghana but Citigroup analyst Johann Steyn raised an unnerving prospect at Monday's AngloGold interim results presentation – what if Obuasi turns out to be another South Deep?
As Steyn pointed out,  there are a number of similarities between the two mines which are both being converted into modern, mechanised operations from prior,  troubled conventional operations.
He commented, "we obviously know the history. Obuasi has been a problem for you. We know South Deep has been a problem for Gold Fields. Why would Obuasi now work in a more mechanised modern fashion?"
Steyn was being polite.  Obuasi has not just been a "problem" for AngloGold. It has been a loss-making albatross around the group's neck since it acquired the mine in 2003 until CEO Srinivasan "Venkat" Venkatakrishnan finally shut it down in 2014.
And let's not forget Obuasi is the mine on which former AngloGold CEO Bobby Godsell staked AngloGold's  " professional reputation"  to get it right when quizzed by cynical analysts on his watch.
Steyn got a comprehensive answer from the AngloGold executive team starting with Venkat who initially commented he did not want to get into the details of South Deep stating, "that's certainly not within my purview."
But he then clearly could not resist "putting the boot in" at the end when he added, " the final comparison I would make as to why it's different is that we are not trying to fix the car whilst it was in motion. We stopped the car, and then we fixed it, and then you start to drive."
Turning to the technical side Graham Ehm – AngloGold vice-president,  group planning and technical – commented, "I think it's a real apples-and-oranges comparison to compare South Deep with Obuasi."
Key difference – according to Ehm –  is depth with Obuasi being a much shallower mine working down to a depth of 1,300m which it would reach in year 12 of its life.
Reviewing the mechanised mining technology to be used – which, like South Deep,  involves long-hole stoping – Ehm commented, " I am talking about long-hole stoping jumbo development, and long-hole stoping in the range of 20,000t to 100,000t of stope is quite different. It's not unproven and the decline has already moved down to about the 32 level. We've opened up the mine and the area that we will be working in first is not the area that we were mining in 2014 or before that.  We're really moving into quite a different part of the mine."
Regarding mine design Ehm referred to the episode during which Randgold Resources – which is AngloGold's JV partner in the Kibali mine in the Democratic Republic of Congo –  looked over Obuasi as another potential JV but opted not to get involved.
Randgold CEO Mark Bristow told Miningmx in February 2016 that his management team's assessment was that it would be impossible to convert Obuasi from a world-class resource into a world-class mine.   "We gave it our best shot.  We walked," he commented.
Ehm said on Monday, "you would be aware that Randgold kicked the tyres and asked a number of challenging questions which we have addressed. The mine design has gone through a thorough review.  We're not striving to shoot the lights out in terms of production rate."
Ehm also stressed the strength of  the operating team being put in place and commented, " you need to bring in new operating systems and processes. We did a lot of that at Tropicana during its operational readiness.   Sunrise Dam over the last four to five years has ramped up from 1.5mt to 3mt on the back of good processes and efficiency.
"Certainly, Obuasi has its challenges but we certainly planned it out.  I think we understand what we are doing and I think the comparison with South Deep is not a good way to look at it."