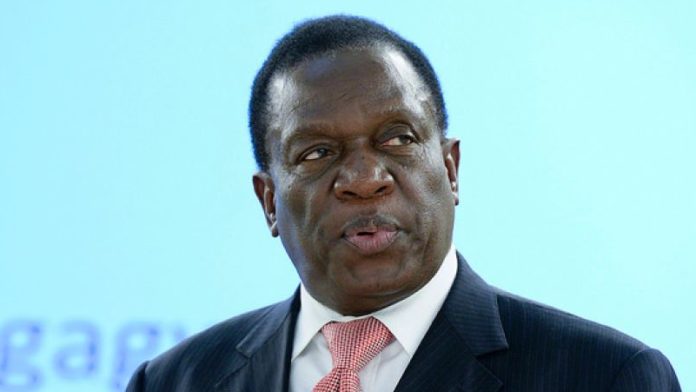 INVESTORS in Zimbabwe's mining sector, including Impala Platinum (Implats), want President Emmerson Mnangagwa's new administration to be consistent on the country's economic policy because they believe it has potential to provide returns on new projects, and the expansion of existing ones.
Mnangagwa's new cabinet was sworn in on Monday, heralding a new era that is expected to tread differently to former leader, Robert Mugabe's confrontational administration.
The new Zimbabwean leader campaigned on a pro-investment ticket following years of market liquidity constraints and negative investor sentiment including, the infamous indigenisation policy, as well as other unfriendly policies.
Implats, which controls Zimplats and jointly owns the Mimosa platinum group metal (PGM) mines, said the government should now focus on "… upholding the rule of law" and that it should foster respect "… and support for independent judiciary and media". It also wants the new government to implement sound investment friendly policies that will help rebuild confidence among investors.
"Investing in new dedicated expansion infrastructure (at the Mimosa mine) remains on the radar, however this will require better metal prices and enhanced clarity on investment policies to seek and secure the required funding," said Johan Theron, spokesperson at Implats said by e-mail regarding a growth option available to the company.
Former Sibanye-Stillwater and Implats executive in Zimbabwe, Winston Chitando, who has been re-appointed as Zimbabwe's mines minister, has immediately sought dialogue with struggling miners including the beleaguered Metallon Corporation. Metallon has reportedly laid off a huge chunk of employees at mines it mothballed.
The Mzi Khumalo operation has previously been named for externalising funds from Zimbabwe. This comes as most of Zimbabwe's mines are struggling for operating and capital expenditure, according to mining managers.
Jack Murehwa, an experienced mining executive in Zimbabwe, who has previously worked with Zimplats and New Dawn Mining, said that "… mining development in Zimbabwe is seriously constrained and most processing plants are now tired and require serious refurbishment".
Other Zimbabwean mining executives say the central bank impounds foreign exchange holdings of mining firms and credit their accounts with local bond notes the value of which has plummeted by some 80%, according to parallel market currency traders.
According to Murehwa, the growth of the Zimbabwean mining sector "… is seriously retarded as miners have to queue at the Central Bank's doors pleading for funding of imported inputs and plant spares".
Zimbabwean mines struggle under a forex crunch that is hammering the Zimbabwean economy, preventing banks from advancing funds and stopping international investors from sinking new money into mining operations.
Zimbabwe's newly appointed finance minister, Mthuli Ncube, said that currency issues in Zimbabwe have to be fixed alongside fiscal and budgetary issues. A quick fix to Zimbabwe's economic woes will bring respite for executives at mines which include operations run by Anglo Platinum, Caledonia Mining Corporation, New Dawn Mining and RioZim.  
Implats and other mining sector investors in Zimbabwe are seeking "… consistency in the commitments expressed by government before the election", including a new platinum policy framework, revocation of indegenisation for non-diamond and PGM sectors, and the finalisation of a new minerals legislation.
Joseph Otto, an investment specialist with London based Mayer Brown International told MiningMx by phone on Tuesday that mining sector investors now "… want to see how Mnangagwa – who campaigned on basis of economic reform and transparency – executes his plan".
"Investors on Zimbabwe mining will go for new projects which they will have control over. There is still opportunity to invest in existing projects which have for long been starved of funding," said Otto.