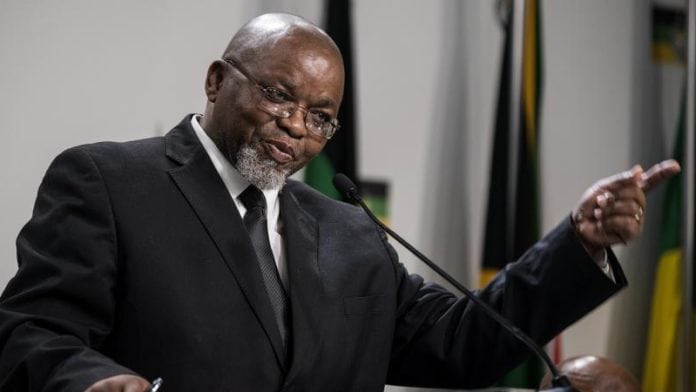 SOUTH Africa's Department of Mineral Resources (DMR) confirmed it expected to complete a redraft of the Mining Charter, a Cabinet review on September 19 (Wednesday) pending.
"From Monday, it is out of our hands," said Ayanda Shezi, a spokeswoman for the DMR by telephone. "It will go to Cabinet and it will decide whether we've missed something or not. We can't gazette it until after Cabinet has reviewed."
Shezi's comments follow statements by mines minister Gwede Mantashe who was quoted by BusinessLive to have said his departmental team had been "locked in a room" for five days, and would over the weekend finalise the document for Monday. "After [the cabinet meeting], we are running," Mantashe said.
"We understand the DMR is hard at work and we look forward with interest as to the outcome," said Charmane Russell, a spokeswoman for the Minerals Council, the organisation that helped supply comments on the Charter's current version.
Mantashe told BusinessLive that after extending the public comment period on the draft charter to the end of August, 126 more submissions were made and therefore had to be considered.
Whether the Mining Charter sees light of day next week is anyone's guess, but all eyes will be on whether changes have been made to crucial and widely criticised clauses in the current version which the Minerals Council said would make it extremely difficult for foreign or local miners to invest in.
These are a proposed 10% free-carry stake to communities and employees in the event of new mining licence applications, and a 1% annual dividend on net profit to stakeholders which can be redeemed when a general dividend to all shareholders is declared.
Mark Cutifani, CEO of Anglo American, one of the country's largest investors in the mining sector, told Miningmx recently that whilst the Mining Charter in its current form was an improvement on an earlier version, challenges remained.
He said: "[T]he parameters for new investment [trickle dividend and free carry] are challenges. We have made that clear. The intention on both sides of the fence is to land something. We are in problem-solving mode with the government. We are optimistic, but there is still a bit of work to do".