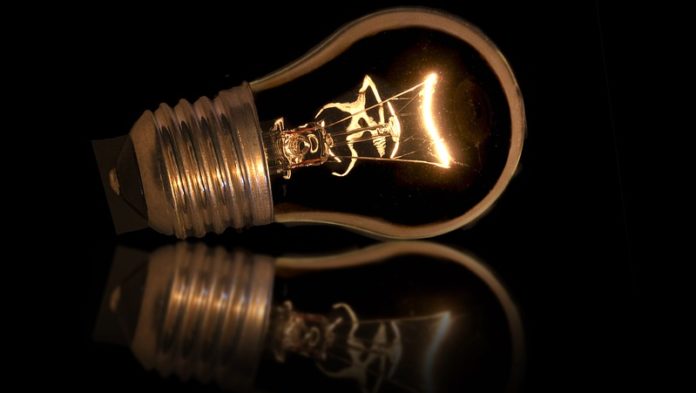 Deeply corrupt, inefficient and over-staffed, Eskom is the canker at the heart of the South African economy. And with the best intentions in the world, Phakamani Hadebe is doomed to failure unless the government makes profound ideological changes to the way it thinks about the country's energy future, writes CHARLOTTE MATHEWS.
South Africa is waiting hopefully for Phakamani Hadebe's plan to pull Eskom out of a deep pit of mismanagement. But he needs a bigger vision. There's an urgent need to develop a long-term strategy if Eskom is to survive in a rapidly-changing power sector.
The power utility, which Goldman Sachs has described as the biggest risk to the South African economy, appointed Hadebe as its permanent CEO in May to perform the same turnaround feat that he achieved at the Land Bank in 2008-2013. There he tackled corruption and brought underperforming loans down to 6% of the book from 22% while growing the bank's market share.
The task at Eskom is considerably more challenging.
The power utility has had three CEOs in three years, including acting appointments, as each chief was tainted by allegations of favourable treatment to Tegeta Exploration & Resources, a company owned by the Gupta family. The Guptas, led by three brothers, are close friends of former president, Jacob Zuma. The family is Zuma's patron. Eskom's management upheavals have also resulted in numerous changes in the board and at senior management level.
Financially, Eskom is in dire straits.Despite a more than fourfold increase in its tariffs (from an average of 19.9 cents per kilowatt hour (c/kwh) in 2006/7 to 93.79c/kwh in 2018/19), which has hit energy intensive sectors like mining particularly hard, the utility's profit margin is shrinking. For this year, it asked for a 19.9% increase in tariffs and the regulator allowed 5.2%, telling Eskom to cut costs.
Costs are unsustainable because electricity sales are shrinking in a weak economy. In the six months to September, when Eskom makes most of its profits because of higher winter tariffs, revenue fell 2%. The year-end results to March were still awaited at the time of writing.
Two of the spiralling costs that Eskom needs to tackle without delay are debt servicing and staff. It owes R368bn incurred to build its two new power stations, Medupi and Kusile, which are both years behind schedule and embarrassingly over budget. It has to raise another R150bn of debt over the next three to four years. About R62bn of capital has to be repaid in the next five years.
The utility is showing little progress in tackling outstanding debt, mainly owed by underperforming municipalities. At end September, Eskom was owed R20bn, up from R16bn two years ago.
The utility employs 48,000 people on an average salary of R700,000, and is grossly overstaffed compared with other utilities in the world. In wage talks this year, its first proposal was a zero percent increase but, when a full-scale strike was threatened, it upped its offer to 7%, which is almost three percentage points above inflation. Workers wanted 9%. Talks are still under way.
Xolani Mbanga, CEO of the Energy Intensive Users Group (EIUG), representing Eskom's biggest customers in mining and industry, says if Eskom settles on wage increases substantially higher than general inflation, it will have negative implications for Eskom's electricity tariffs and the local economy.
"Eskom has to drastically cut costs where possible, and it must bring its wage inflation under control."
In April, Eskom said seven of its power stations held stock for less than the Grid Code required 20 days, particularly those in Mpumalanga. It attributed the shortfall to "historical under-investment at cost-plus mines due to capital constraints and the undersupply on both coal quality and quantity by the Tegeta mines which are under business rescue".
We see the phasing out of the older, less efficient stations as unavoidable, since it is simply unaffordable to keep them available and spend capital on life-extension while new coal and renewable capacity comes online in an electricity market with little growth.
For years, the coal mining industry has warned Eskom that it was approaching a "coal cliff", referring to the likelihood that it will start running out of coal in the next few years because it has neither invested in coal resource replacement, nor signed sufficient long-term supply contracts with the owners of large deposits. As a result, no new projects exist in large-scale coal mines.
Asked about the current coal shortfalls, Eskom said in July that some of the power station stocks were still below prescribed minimums.
"Eskom has signed 13 coal contracts since January 2018 and is still engaged in contract negotiations with numerous suppliers to close the gap and recover all power stations to above minimum level. Operationally coal is being spread across the portfolio of power stations while the coal contracting is in progress," it said in a statement.
In May, Hadebe told a media conference that Eskom had contracted 85% of the
100 million tonnes of coal it needs for the next five years.
Mbanga says Eskom will have to consider a lower and more realistic outlook for electricity sales. From that, it should determine its coal budget and what is not yet contracted.
"We see the phasing out of the older, less efficient stations as unavoidable, since it is simply unaffordable to keep them available and spend capital on life-extension while new coal and renewable capacity comes online in an electricity market with little growth."
Aside from its current problems, Eskom is facing a fundamental shift in the power sector. Technology changes are gradually making large-scale utilities obsolete and climate concerns require it to move to a different way of generating power.
Eskom still relies for most of its power on coal, but the costs and efficiencies of renewable energy are improving rapidly and South Africa is blessed with long hours of sunshine, and wind. Eskom has 15 coal-fired power stations, seven of which are due for decommissioning in the next decade as they are old and inefficient. Medupi is due for full completion by 2021 and Kusile by 2023.
Eskom said it had not committed to decommissioning any of its power stations at this point. Timing would depend on a range of factors, including the plans in the Integrated Resource Plan (IRP), the performance of the fleet and the commissioning of Medupi and Kusile.
But decommissioning also comes at a cost – namely rehabilitation, which Tobias Bischof-Niemz and Johan van den Berg, both of the ministerial advisory council on energy, estimate at about R10m per megawatt. According to Eskom's latest financials, it has set aside R41.9bn for rehabilitation (barely enough for 5,000MW).
Hadebe said in a recent interview that, when he and the interim board were appointed, the organisation was "in a dire situation". Eskom's governance challenges were in three key areas: supply chain management, leadership and ethics
and discipline.
New processes have been put in place to prevent financial irregularities, including on sole source and emergency procurement. Over 200 cases reported by whistleblowers in the organisation are being investigated. Both internal disciplinary and criminal prosecutions have been launched.
He and his management team are working on a strategy to put Eskom on a long-term financially sustainable footing, which will be finalised in September.
In June it was rumoured that this plan would entail raising tariffs by 50% over the next four years, retrenching about 15,000 people, improving debt collection and asking lenders for debt extensions. Eskom's response was that any retrenchments would need support from stakeholders and it said it had appointed advisers to help with "balance sheet optimisation".
Asked about the spectre of more steep tariff increases, Eskom said it had not made any more applications under the Multi-Year Price Determination. "The Eskom governance process is still being followed in making any further revenue application."
Ted Blom, who has been a vocal critic of Eskom through lobby group Organisation Undoing Tax Abuse (OUTA), but now running an energy consultancy called Energy Expert Coalition, said Eskom's business model demanded 25%-a-year tariff hikes.
The utility should be operating with 18,000 people, not 48,000. If it were not for excessive staff costs and the overruns on Medupi and Kusile, Eskom's average tariff would be 40c/kwh – reflecting cost escalations at one-third of consumer price inflation over the past ten years – rather than the current 93.79c/kwh.
Mbanga says Eskom can no longer continue on the assumption that increasing its tariffs will increase its revenue. "This is unrealistic. Eskom needs to consider the price elasticity of electricity demand. Severe increases will lead to industrial customers relocating to cheaper and greener locations, or at worst shutting down, while commercial and residential customers will increasingly switch to alternatives such as embedded renewables."
If Eskom cannot rely on tariff hikes for financial viability, the power utility needs a new long-term business plan.
Mbanga says Eskom in its current form is unsustainable due to its growing debt levels, declining sales and the price elasticity of its industrial/mining demand (which is 40% to 50% of its sales). Its current operating model can only remain sustainable with regular and sizeable bail-outs from the state.
"South Africa needs to plan, develop and implement a 'just transition' to a new industry structure, without allowing the current situation to get out of control, which may lead to irreversible de-industrialisation," he says.
"Instead of asking whether Eskom is sustainable, we should be asking what we want the electricity supply industry to look like in the long term and what role Eskom can play in it," says Mike Levington, a director of Kabi Solar, who sits on the Ministerial Advisory Council for Energy.
Blom argues Eskom has no alternative than to continue as a power generator because it cannot raise enough from selling its assets to settle its liabilities. He believes the real value of the regulated asset base, which Eskom puts at R800bn, is only R250bn.
Eskom could continue to operate its coal-fired power stations if it signed long-term offtake agreements with mines willing to invest in new coal developments, and retrofitted its fleet with clean coal technology.
In May, EE Publishers hosted a debate on whether and how Eskom should be restructured, at which the main speakers were former trade unionist Frans Baleni, former department of energy director-general Nelisiwe Magubane, and economist Grove Steyn.
Baleni argued that Eskom had served the country well in its present form and rather than be restructured it simply needed to address issues like corporate governance and corruption, supply and tariffs, and build investor confidence.
Magubane said a transformed electricity sector meant making electricity affordable to everyone. Eskom and municipalities had to work together on modern technologies such as smart grids, seek financial assistance to make electricity widely affordable and address legislation which was delaying progress.
Steyn argued Eskom had to be restructured and the power supply market had to be opened up. Burning coal and large-scale generation were no longer the best options. The cost of generating electricity has risen every year since 2008 and was now almost three times the level of 2002. To accommodate renewable energy, a different structure was needed, he said.
Generation and transmission should be separated because there is inherent conflict in doing both and there should be an independent transmission systems and market operator to manage that conflict. Municipalities and large users should be free to choose their own electricity supplier. Projects below 10MW should be deregulated.
Chris Yelland, MD of EE Publishers, says Eskom cannot be simply closed down. It needs to make a transition, which may take a decade.
It is now primarily an energy generator with a transmission and distribution arm.  It needs to become primarily a transmission company with responsibility for the grid and procuring electricity at least cost from a number of different, separate companies. These would not necessarily be private companies, they could be a mix of state-owned, independent power producers (IPPs) and public-private partnerships (PPPs).
The biggest hurdle to this transition is ideological resistance, Yelland believes. But ideological positions can only be held up to a point and after that economic reality takes precedence.
"I know there are some people in government who are painfully aware of the difficulties Eskom faces financially and to be sustainable operationally and environmentally, but not all," Yelland says. "There are deep differences of opinion within government."
Yelland says hurdles like Eskom's massive debt and ageing power stations can be resolved, "… not easily, but inevitably they will have to be tackled, once reality sets in".
Levington says the country's long-term electricity plan, the IRP, should support a "least cost" mix, which has least impact on electricity affordability and access and responds to the triple challenges (unemployment, inequality and poverty) of the National Development Plan. This scenario means renewable energy backed by gas and battery storage.
"This is being challenged by those with vested interests in coal, coal transportation and nuclear energy, who are still embedded in the statist utility model," he says.
Levington says South Africa's renewables programme has shown that independent companies build more efficiently than Eskom, and with a lower drag on the fiscus. South Africa has many other critical development spending priorities over the next 30 years so if the technology choices in the final IRP support deployment by IPPs, then it makes sense to shift the cost of new electricity generation to the private sector.
But any transition is a painful process and the challenges should never be under-estimated, he says.
Eskom's old coal-fired power stations will be closed in the next 20 years – not because of independent renewable power, but because they have reached the end of their economic life. The newer coal plants with some value could find strategic equity partners with power purchase agreements (PPAs) with Eskom to sell committed generation into the national grid.
I know there are some people in government who are painfully aware of the difficulties Eskom faces financially and to be sustainable operationally and environmentally, but not all. There are deep differences of opinion within government.
Transmission is a natural monopoly and could include pump and other energy storage assets, which are mainly used to balance the grid. There is also a need for an independent systems and market operator role, possibly formed from the existing IPP office, Levington says.
Eskom's most appropriate role would be to manage a transmission monopoly, while retaining a limited role in generation, in particular as the operator of the current nuclear plant at Koeberg, which will end in 2043. It could also continue its role in electrification by managing micro grids in rural areas or townships where it can take more risks than the private sector and apply developmental pricing.
Levington believes distribution will become critical in future as there will be a higher penetration of 'own' generation into the network. That needs current distributors (such as municipalities) to be consolidated and rationalised into sustainable distribution companies that are well resourced to buy and sell electricity and maintain infrastructure.
"South Africa needs to articulate a vision of what it wants its electricity supply industry to look like by 2030 and 2050 and then determine a pathway that is just and allow all people the opportunity to contribute – whether that means reskilling or retraining," he says.