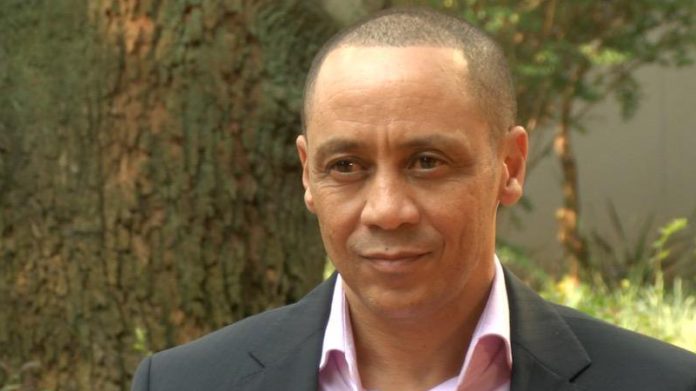 Mike Teke credits Norman Mbazima, deputy chairman of Anglo American South Africa, for keeping the Seriti Resources deal on track. This was the R2.3bn purchase of Anglo's Eskom-dedicated coal mines to a consortium consisting of black entrepreneurs that Mbazima was influential in forming.
There had been about 63 bids for the Anglo mines – New Denmark, New Vaal and Kriel – which supply Eskom with about 25 million tonnes (Mt) of the 120Mt it burns annually. Mbazima recommended that Teke's Masimong Holdings, which was one of the bidders, join forces with other interested parties: Thebe Investment Corporation, Zungu Investments Company, led by Sandile Zungu, and Community Investment Holdings Projects, operated by industrialist, Anna Mokgokong.
But it was a combination that was tested. Teke tells how during a lunch at Bellini's restaurant in Rosebank the call came that Eskom had replaced its CEO, Johnny Dladla, with the relatively unknown Sean Maritz. It was another change in top-level management that would surely spell trouble for the transaction. Anglo wasn't just selling mines, it was transferring Eskom contracts – a step that would require the blessing of the utility's top team. Delays kill transactions.
Teke had just taken a lease out on office space which was required for the Anglo coal team that would be taken over by Seriti Resources. "Had this transaction not happened, I would have been on the hook for R2m of office space I didn't know what to do with," says Teke.
"I thought this deal was off, but Norman Mbazima had faith. He said: 'Mike, we are going to fight to the bitter end'".
In a wide-ranging interview, Teke spends considerable time acknowledging a host of people or organisations who either taught him valuable lessons or hung in there for him: the late Miklos Salomon, the former Billiton executive, for instance. Chief among them is his grandmother.
"I had a painful upbringing in that I never had a father. My mother died when I was seven. And my grandmother then raised me. So what I'm proud of is that I was raised by a disciplinarian. My grandmother was tough and difficult. When she died I was going to high school, but I had already been inculcated."
Luckily, the Seriti consortium prevailed and the Eskom contracts were transferred in time for signing of the deal in March 2018 – roughly 11 months after the deal was first unveiled. The R250m sale of Anglo's New Largo, a project that is essential if Eskom's Kusile power station is to be comfortably supplied – followed soon after, effectively making Seriti one of South Africa' hottest unlisted coal plays.
Teke has big plans. He wants to list two businesses: one is his investment vehicle, Masimong Investment Holdings, which has recently appointed a CEO; the other is Seriti itself, although the prospect of a listing is not motivated by raising capital for New Largo, which will be brought into being in stages rather than as a single capital project. The latter will, in fact, be funded through the likes of the Industrial Development Corporation.
"Seriti, for me, is a business that I'm going to list, I believe, within an 18- to- 24 month horizon. But I want to list a business that will be compelling to the market.
"I know for a fact that global markets are not excited about coal simply because of the environmental issue, and the risks related to coal. But I will list this business if I can get a bolt-on, beautiful asset that has an export option with it."
Naturally, one thinks of the 6.5Mt a year in export entitlement that comes with the group of companies comprising Optimum Coal Mine, the former Tegeta Exploration and Resources operation, which had the Gupta family as the ultimate owner. Currently, the mine is under business rescue with a view to it attracting a long-term buyer.
Teke thinks there's plenty of potential, even after having recently visited the mine – a experience he said "broke my heart". Teke was the CEO of Optimum Coal Holdings before it was taken out by Glencore. It was when Glencore put the Optimum companies into business rescue that the Guptas were able to swoop in, assisted by backdoor funding, the provenance of which is now widely known.
Seriti, for me, is a business that I'm going to list, I believe, within an 18- to- 24 month horizon. But I want to list a business that will be compelling to the market.
"That mine can still go until 2033," says Teke of Optimum. "You've got huge value: the 6.5Mt of entitlement through Richards Bay Coal Terminal, and then you've got Hendrina power station next door, with a [coal supply] contract coming to an end on December 31. There's an opportunity to reconfigure the contract and come up with a new way of doing things," he says.
Teke also thinks the Seriti story needn't stop at coal. "There are two commodities that I'm not going to rule out: manganese and chrome. If I came across an asset in those two areas, we would look at it," he says. Then there's the Eskom-focused coal mines that Perth-headquartered company, South32 wants to sell.
"Am I interested in South32 [coal mines]? Any asset that comes on to the market, if it's long life, if I am able to spend capital, and I'm able to convince my board about returns, and there's value creation in terms of benefits for the country and for the shareholder … I will go for it," he says.