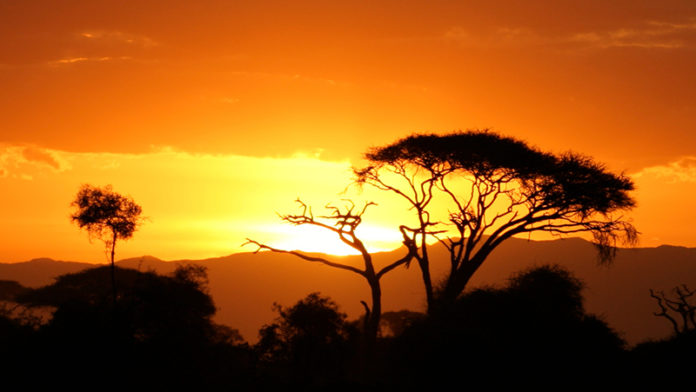 While new investment in the South African mining industry has practically dried up after a decade of uncertainty created by the ANC government over the country's mining legislation, there is a gold mining boom going on in West Africa.
A host of Australian, Canadian and UK-listed exploration companies and junior miners have piled into the region backed by a number of majors, which typically get involved when a project gets to the "heavy-lifting" stage requiring serious financing.
That boom is spreading from countries such as Ghana and Mali – where the mining activity has been the most intense over the past 20 years or so – into neighbouring states like Côte d'Ivoire, Liberia and Sierra Leone which share the same host geology.
Juniors operating in the region include B2Gold Corporation (a Canadian firm working in Mali and Burkino Faso); Endeavour Mining (Canadian: Burkino Faso, Mali and Cote d'Ivoire);  Semafo (Canadian: Burkino Faso); Perseus Mining (Australian: Cote d'Ivoire); and Hummingbird Resources (UK: Mali and Liberia).
Majors active in West Africa include Gold Fields in Ghana, AngloGold Ashanti (Ghana, Democratic Republic of Congo (DRC)); Randgold Resources (Mali, Cote d'Ivoire, DRC), Newmont Mining (Ghana), and Kinross Gold (Ghana, Mauritania).
There are two major reasons for the boom – favourable geology and favourable mining dispensations offered by the host countries.
Former Gold Fields CEO, Ian Cockerill, who has been heavily involved in the region through positions held with Hummingbird Resources and Endeavour Mining, points out a number of the countries are "virgin territory". Not that long ago they were closed to Western investment.
"The gold orebodies are generally shallow and easily accessible. These are not dripping roasts, but you can get a mine into production fairly quickly. From the time of discovery to the first gold pour can take between three to seven years compared with South Africa where it's more like 20 years.
"It's also easy to expand. One mine will leap frog into another and the governments are prepared to provide favourable tax regimes because they are benefitting hugely from the mining boom.
"Compare that to South Africa where the government now wants a 30% BEE participation plus a 10% free carry plus all the associated regulations on issues like procurement. Then add a huge and entitled workforce.
"The impact is to cut out every project except a dripping roast because of the higher rate of return required. It's a no-brainer as to why investors are looking outside South Africa. The investment attitude of the City of London towards South Africa is one big yawn," he says. Cockerill is currently lead independent director at Ivanhoe Mines which is building mines in the DRC and South Africa.
Cockerill's assessment is backed up by Otsile Matlou, CEO of ENSafrica, which is Africa's largest legal firm. Matlou comments that many West African nations have come from a "painful and unstable past".
"They decided to come up with a set of rules aimed especially at stimulating exploration. These countries attract the lion's share of exploration precisely because they have gone out of their way to make the environment conducive to small companies and risk capital so that you can go onto the ground and explore."
It's the opposite in South Africa where the industry has long been dominated by big mining operators focused on production because – up until now – they have been spoilt by easy access to the country's vast orebodies which are tabular and extend on strike for up to hundreds of kilometres. But those orebodies are now being mined out, and getting deeper and harder to access.
The investment attitude of the City of London towards South Africa is one big yawn.
Exploration geologist John Bristow comments: "The South African mining industry is its own worst enemy. The last big discovery here was the Venetia diamond mine back in 1980. Nobody here understands junior miners including the Minerals Council (the former Chamber of Mines)".
Gold Fields has been extremely successful in Ghana with its Tarkwa and Damang mines, but the group is now extending its activities into other, lesser-known regions of Ghana through new joint ventures with juniors Asanko Gold (Canada) and Cardinal Resources (Australia).
Said CEO Nick Holland: "The south-west [of Ghana] has certainly become well drilled out and opportunities there are not that great, but there are still opportunities further up.
"One of the things that appealed to us when we bought the interest in Asanko was that whole area is sandwiched between two belts on either side: Newmont [Mining] on one side and Kinross [Gold] on the other.
"The area we are in is under-explored and we have seen about 100 kilometres of similar strike as part of the due diligence. So that's an area we thought it was strategically important for us to be.
"Secondly, we have taken a stake in exploration junior Cardinal Resources, which is on to a belt further north that is even more under-explored. We reckon there's more gold there and we are going looking for it."
Another company looking further afield is Endeavour which has sold its Ghanaian mine and focused its greenfields exploration efforts on Cote d'Ivoire after commissioning the Houndé mine in Burkino Faso. According to CEO, Sébastien de Montessus: "Mali and Ghana have been far more intensively explored because, until recently, it was not possible for exploration to take place in Cote d'Ivoire and Burkino Faso for political reasons such as civil war".
But it's evident that one man's meat is another man's poison when it comes to choosing countries in which to operate with the most glaring difference of opinion being between Randgold Resources and Gold Fields over Ghana.
Randgold Resources CEO, Mark Bristow far prefers Francophone Africa and walked away from a potential joint venture on the Obuasi mine with AngloGold Ashanti, a group with which it has successfully operated joint ventures in the DRC and Mali.
According to Bristow corruption is a big problem in Ghana, a concern he pointed out in 2016: "We have made many attempts to invest in Ghana and we have always been rattled by the intervention at the political level for big investments, which is quite aggressive. It's a bit like South Africa".
Mark Bristow has never operated in Ghana and I think it's hard for him to draw conclusions on the country," says Holland. "Newmont is there; AngloGold Ashanti is there; Kinross is there; we are there. Can five of the top gold companies be wrong and he's right? I leave that question with you.
Holland disagrees, commenting: "Ghana has been stable and it's one of the better countries to operate in. It runs on a British-linked system and is easier than Francophone Africa. There was a wobble at Obuasi, but we always believed that would be resolved.
"The education system in Ghana is second to none and the mining engineers and geologists we employ from the Ghanaian institutions are very good," he says.
So why the radical difference in opinion?
"Mark Bristow has never operated in Ghana and I think it's hard for him to draw conclusions on the country," says Holland. "Newmont is there; AngloGold Ashanti is there; Kinross is there; we are there. Can five of the top gold companies be wrong and he's right? I leave that question with you."
Yet Bristow has operated very successfully in the DRC, a country which Holland says Gold Fields will not go near.
The bottom-line remains that gold exploration and mining in West Africa is thriving in sharp contrast to the sorry situation in South Africa where junior miners fear to tread.