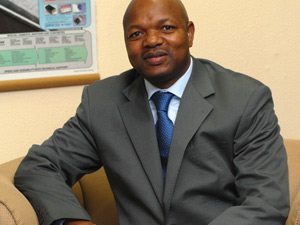 Abel Malinga, 53, who has headed the Industrial Development Corporation's mining and metals division since 2011, has resigned on the grounds of ill-health.
He has been at home recuperating for most of this year and although he is recovering, he has decided to focus on his health and his family from now on according to Zama Luthuli, the IDC's divisional executive of corporate affairs.
Gert Gouws is currently overseeing the basic metals and mining portfolio while the IDC recruits Malinga's replacement, she said.
Malinga's departure follows the resignation in August of another long-serving IDC executive, CEO Geoffrey Qhena, who headed the corporation for 13 years.
There are no indications from the IDC that their departures reflect accountability for the loss of R287.5m of taxpayers' money on extraordinary IDC loans to the Gupta family's Oakbay Resources, which have been questioned in parliament in 2016 and 2017.
In 2010, the IDC lent Oakbay R250m to buy Shiva Uranium – a marginal gold and uranium mine near Klerksdorp – with a high-tech processing plant that has never met its operational specifications.
Reason is – apparently – because it was designed to treat high-grade ores which the mine has never been able to deliver.
In 2014, after Oakbay listed and with R37m outstanding on the capital and R250m owing in interest, the IDC agreed to convert the loan to equity at a price of R9 a share, representing a sudden — and suspicious to everyone but the IDC – doubling of the Oakbay share price. The IDC has now gone to court to try to recover the money.
Minister of Economic Development Ebrahim Patel said in the IDC's latest annual report that as a result of the public disquiet over "perceived governance challenges" around this loan, the IDC had "introduced a range of measures to strengthen transparency and governance".