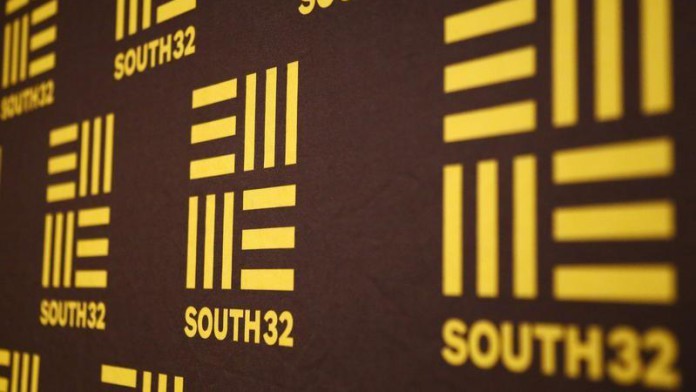 SOUTH32 continued its near metronomic returns performance producing a 17% lift in interim taxed profit of $635m and announcing a total payout to shareholders of $344m consisting of a fully franked $258m dividend and an $86m special dividend.
Including continued share purchases in terms of the group's $1bn share buy-back programme – which is nearly completed with only $127m left to run – the total return to shareholders in the six month period was $511m.
This was despite a decline in the group's net cash balance of $1.4bn to $678m as of December 31 which related to its purchase of the zinc prospect in Arizona Mining and Eagle Downs Metallurgical Coal, an Australian company.
South32 said in an interim presentation today that it had returned $2.4bn in the last three years, equal to some 20% of its market capitalisation. Shares in the company are currently trading at A$3,80/share on the Sydney Stock Exchange, an increase of 3.5% so far today. On a year-to-date basis, the stock is 16.2% higher.
"We are well positioned for the second half of the year, with a net cash balance of $678m and an improving outlook for production and costs," said Graham Kerr, CEO of South32 in the group's interim result announcement.
"Having established a strong track record, we will continue to return any excess capital to shareholders in a timely and efficient manner by monitoring our financial position within the context of the prevailing macro-economic environment and our capital management framework," he added.
It was all points north for South32. It reported an overall operating margin of some 38% (2017: 36%) with its alumina division the largest contributor comprising 35% of underlying earnings before interest, tax, depreciation and amortisation (EBITDA) of $1.3bn.
The contribution from alumina was followed by the group's manganese division. It ran off an operating margin of 64% (2018: 60%) contributing 30% of total EBITDA. Metallurgical coal was next: an operating margin of 51% marking a massive turnaround as it failed to produce a margin in the corresponding period of the previous financial year.
"Our strong start to the year means that our production guidance is unchanged for all of our operations with the exception of Illawarra Metallurgical Coal where we have upgraded guidance by 7%," said Kerr. "We have also lowered our unit cost guidance as we have maintained operating discipline and benefited from a stronger US dollar," he added.
The group's production volumes are expected to rise by 5% in the current financial year which ends June 30. This is equal to 7% on a per share basis as the group benefits from  its ongoing on-market share buy-back program.