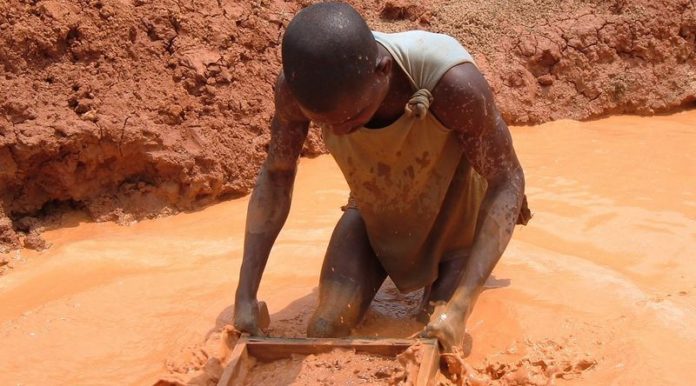 IT was necessary to "shine a light" on the millions of people from poor communities who had joined the ranks of small scale mining, sometimes with dangerous environmental risks whilst the miners themselves were often involved in corrupt activities.
Citing the World Bank's head of energy and extractives global practice, Riccardo Puliti, Reuters said it was time to begin investing in these communities. Of an estimated 40 million artisanal miners globally, 9.9 million worked in sub-Saharan Africa, according to a report by the World Bank and Pact, an NGO based in Washington.
A further two million people were involved in artisanal mining in the Democratic Republic of Congo and between one and 1.5 million each in Sudan, Ghana and Tanzania were in the sector, said the UN. Asia accounted for 16.3 million artisanal miners of which 12 million were in India, and 9.8 million people in East Asia and the Pacific.
Whilst the mines were a vital source of income for communities, many operated outside the law and leaked chemicals into rocks, soil and rivers, said Reuters. Working conditions could also be appalling, and the metal and stones dug up are often smuggled across borders on a vast scale, sometimes by criminal operations.
Billions of dollars worth of gold is being smuggled out of Africa, a Reuters investigation found this week. "It's time to shine a light on this vital sector so we can accelerate investments in people and communities for greater equity and sustainable economic growth," said Puliti.
Thirty percent of the workers globally were women, the UN report found.
Minerals mined in small-scale and artisanal mines include gold and diamonds, used for jewellery and investment, and tin, tungsten, tantalum and cobalt consumed in industry, electronics and batteries that power electric vehicles, said Reuters.