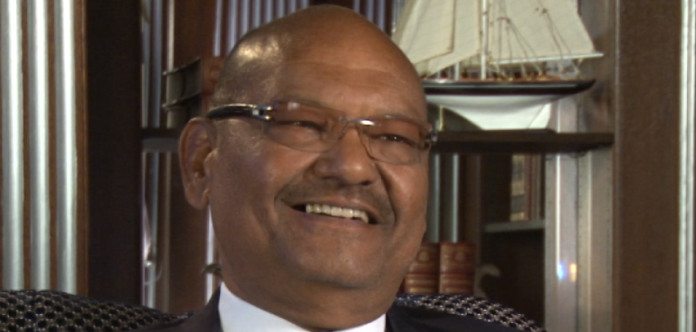 ANGLO American ran into the surprise and extraordinary opposition of none other than Anil Agarwal whose Volcan Investments today voted against the nomination of South American Marcelo Bastos as a non-executive director to the UK group's board.
Although approved, there were embarrassingly less overall votes for Bastos than for other director nominations – a situation Anglo chairman, Stuart Chambers, acknowledged at the group's annual general meeting (AGM) was a disappointment.
Chambers promised to select Anglo's next non-executive board appointment from among its South African ranks which was the express purpose of Volcan's unsuccessful vote against Bastos' appointment. The investment firm said South Africa's contribution to the group ought to be recognised beyond the single representative currently on the board – in the form of Nolitha Fakude, appointed in 2017.
Volcan Investments, which is the vehicle for Vedanta executive chairman Agarwal's family wealth, has a 19.34% voting share in Anglo having acquired the stake in two tranches. The stake in Anglo, which is held as an option, expires next year.
CRITICAL DEVELOPMENT
Commenting at the AGM, Chambers, said the appointment of Bastos was in recognition of the one-third contribution South America made to the business. Anglo had also given the investment nod for its Quellaveco copper mine in Peru.
Nonetheless, he also promised "… to engage and advocate for what we believe is the right approach". Whether this calls for direct discussions between Anglo and Volcan's Agarwal is unknown, but today's AGM vote looks like a critical sea-change in the relationship between Agarwal and Anglo.
When Volcan first announced its intention to invest in Anglo, it was described as a passive investment: Agarwal did not want a seat, nor seek a takeover of the company. Instead, Agarwal believed shares in Anglo were undervalued – a call that was proved to be resoundingly correct. Shares in Anglo American have increased about 50% since Volcan Investments bought its first tranche of shares in mid-March 2017.
By voting against a matter as sensitive as director appointments, Volcan has crossed the Rubicon in terms of its Anglo investment, turning from passive investor to shareholder activist, and raising the question as to his next move given that Agarwal wants Anglo to do business in India and to invest more heavily in southern Africa.
Mark Cutifani, CEO of Anglo American, told Miningmx in February that in respect of future South African investment, the business environment was not yet conducive.
It is unknown what the South African government thinks of Agarwal's intervention in Anglo's affairs. But sharing the podium with Agarwal at the opening of Vedanta's Gamsberg zinc mine last month, South African president, Cyril Ramaphosa, was indirectly critical of Anglo for having declined to develop the Gamsberg deposit. Anglo sold Gamsberg to Vedanta as far back as 2010.
ALIGNMENT
Volcan Investments said in a statement it welcomed Anglo's undertaking and added that it thought the group should "… renew its focus on opportunities in South Africa" – a repeat of Agarwal's long-stated preference for Anglo's strategic direction.
Volcan said it had recommended "… the company increase the number of South Africans on the board to more closely align board composition to the importance of Anglo American's businesses in South Africa". It added that "… the nomination of Mr. Bastos was a missed opportunity to right this imbalance".
This is the second time Agarwal has 'gate-crashed' an Anglo event. The first was at its centenary celebrations in 2018 when it became public he had further entrenched his stake in the company.