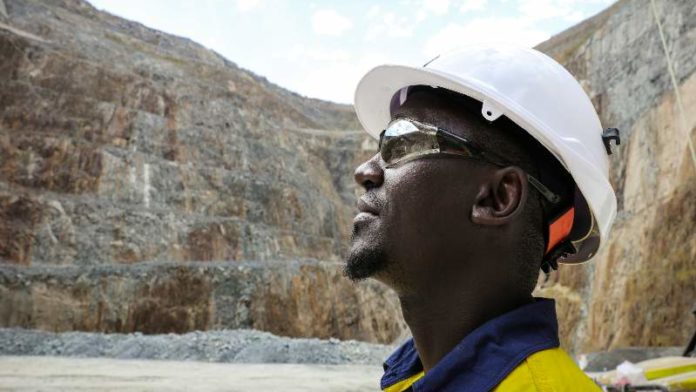 In its annual survey, Mine, consultant PwC said the world's mining industry had to think more seriously about 'brand' especially in respect of 'contemporary issues', by which it means environment, sustainability and governance, otherwise known as 'ESG'. Fact is, failing to address ESG properly is a bad financial decision, writes DAVID MCKAY.
Iwould rather report back to my investors on a bad operating quarter than a big ESG issue. That's a career-ender." So says the chief investment officer at one of the UK's large mutual funds.
It's a view that's gained prevalence in the last five years throughout the investment community, especially in the mining sector. In the past, when a mining company, particularly one operating at depth, presented its safety scorecard it was often doing so out of administrative compunction. It's now understood that the health of employees equals the health of the company. Period.
"Performing well in the ESG space probably means you're performing well in every other space," says Kelvin Dushnisky, CEO of AngloGold Ashanti.
"It's just like the old adage, when you go to a mine site, it's invariably the mines or mills where you can eat off the floor that are the ones that are the most professionally run," he says. "They are always the most profitable and that goes to the whole issue of: how do you manage ESG? If you do it sincerely, it affects how you run everything else."
So far, the industry isn't winning. PwC, a consultancy, said in its 2019 Mine Survey published in June that investors tended to ignore the improved financial performance of the world's top 40 mining companies, including record dividend payments totalling $43bn. Why? According to PwC, the investment market just doesn't buy into 'Brand Mining'.
"To restore faith in 'brand mining', leading miners need to prove they are keeping up with the pace of change. As an industry, this means transforming their reputation as efficient 'converters of dirt' to prominent builders of both economic and societal capital," PwC said.
"ESG is a growing concern among financial institutions globally and locally," says Andrew van Zyl, partner and principal consultant at SRK (SA). "There are significant financial and reputational risks that they seek to avoid or mitigate," he says.
Says Mark Bristow, CEO of Barrick Gold: "It's an important component of this industry to recognise that a government is a key stakeholder.
"And let me tell you something, whether it's Bali or the Democratic Republic of Congo … they have the same issues. Even Nevada. You don't understand what I have to do in Nevada," he says somewhat cryptically.
"When we made the announcement [regarding the combination of Barrick Gold's mines and processing facilities with those of Newmont Mining in the state] the very first stop I made was the governor of the state.
"This is the modern world. People form opinions and politicians use whatever they can to stay in power," says Bristow.
BRUMADINHO
Obviously, not every bad thing that happens to a mining company vis-à-vis its community, regulatory, governmental and environmental management is down to a company misdemeanour. But it seems mining firms can never tread too carefully. Everything goes noticed be it from environmental watch groups, community representatives, governments themselves and now funders and shareholders.
There's no doubt Brazilian firm Vale's mishaps in the (mis)management of its tailings dams has ratcheted up the consciousness about mining, and its imprint on society. This is following the Fundao disaster in 2015 in which 19 people were killed after a tailings dam burst. The operators, Vale and BHP Billiton through the Samarco joint venture, are facing class action suits involving 30,000 participants, including 300 institutions.
If that wasn't bad enough, the rupture of Vale's Brumadinho tailings facility some three years later in January 2019 which left 186 confirmed dead and 122 missing raised popular consciousness even further of the mining industry's potential negative impact on lives and the environment. The Brazilian Environmental Agency said the mudflow destroyed 270 hectares of which more than half was native vegetation or protected forest, equal in size to 300 football pitches.
Quite apart from the fundamentally important human tragedy, the potential financial impact to the likes of Vale and BHP Billiton extends beyond lost production and class action suits given that the investment market has evolved to mitigate against such risks.
"There are more passive funds and indexation now in terms of how our stocks are traded than there ever has been in the past," says Dushnisky. There's less of the fund manager 'picking' stocks and more a case of incidents counting against a company when they happen. "Funds will just not be able to buy you, even if you hit the market with every other metric," he says. "That's why I think it has become increasingly important."
Says SRK's Van Zyl: "As a consultancy, we see the considerable resources that banks and investment funds are prepared to commit to independent, fundamental studies into ESG-related risk in project finance decisions. Funders are also taking firm policy positions on issues like climate change, affecting investment in coal projects, for example."
EXISTENTIAL THREAT
Following the tailings dams disasters investors controlling more than $10 trillion in assets from 96 investment groups globally asked the top mining companies to disclose how they manage their tailings facilities. They demanded that top management signs off on the disclosures within a 45-day period, certifying they are accurate.
The group was led by the UK's Church of England Pension Board and Sweden's Council on Ethics for the AP Funds. "My sense is that Brumadinho is going to be a key moment for the sector," said Adam Matthews, director of ethics and engagement at the board in an interview with the Financial Times. "We simply should not be having disasters such as this."
Mark Cutifani, CEO of Anglo American, agrees that what's happened in respect of ESG generally, but tailings dams in particular, is akin to an existential threat. "The ESG conversation has really ratcheted up in the last two or three years. And post Brumadinho, it's doubled again and that's significant," he says.
"If there's a fundamental trust issue, you have to do something far more significant … [it] has to be dealt with in a very different way in my view, and I think it's an issue that we as an industry have to deal with very differently."
An interesting guide that a mining company is heading the right way on ESG is whether it is able to attract a certain kind of investor, as AngloGold Dushnisky alluded.
"The measure of success for us is if a generalist investor is happy to invest in your stock, and that's a trust issue because they don't have the same detailed knowledge, so for us, it's absolutely critical to get the generalists in," says Cutifani, adding that performing in the area of ESG is an important element in closing the discount to the likes of Rio Tinto and BHP – the go-to stocks for anyone who doesn't know much about mining.