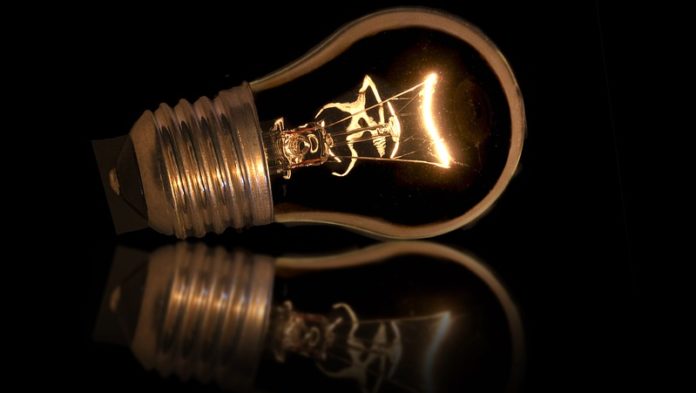 What we know about Eskom, amid the endless murk, is that the existential inquiry needs to be replaced by drastic action, writes CHARLOTTE MATHEWS.
Drastic action is needed at Eskom. The five-fold increase in the power utility's tariffs over the past decade is a symptom of a deep and rapidly worsening problem. It cannot sell enough electricity to cover its spiralling costs of debt
and salaries.
The South African government's proposal is to follow the example of other countries in splitting generation from transmission/distribution. Generation would own the power stations, while transmission would own the long-distance power lines and have a mandate to buy electricity on an arm's length basis from whoever offered the best-priced, most reliable supply.
The details of this plan need a lot more work. But even more important is to get the co-operation of Eskom's lenders and the trade unions. The National Union of Mineworkers (NUM), the biggest union at Eskom, is adamantly opposed to splitting it up.
Paris Mashego, energy sector co-ordinator for the NUM, says the union's opposition to the plan is because of the large number of jobs at risk. Rather than unbundling Eskom, the NUM would prefer Eskom to buy the current mines "tied" to power stations as well, which are owned by the private sector.
But how would the union fix Eskom's financial situation?
Mashego said Eskom is owed R172bn by municipalities, which it should be collecting, and it was looted by fraudulent activities. But it continues to generate a lot of money. It should be managed better. "One of the problems is the capitalist approach towards IPPs (independent power producers). The union strongly believes that either the power purchase agreements should be renegotiated, or dismissed altogether," he said.
"We also question why Eskom is not taking on the building of renewable power stations itself. The utility is supposed to have a developmental agenda, and to do so they should be training young people. But it is not doing that. It should remain as it is, but pursue its developmental agenda more strongly."
Hilton Trollip, senior research officer at UCT's Energy Research Centre, said he supported splitting up Eskom for two reasons: to protect the transmission grid and to make it easier to govern.
As long as transmission is embedded in the rest of Eskom's financial crisis, there is a high risk that the transmission infrastructure will not be maintained, and it is absolutely crucial to do so, Trollip said. Transmission infrastructure also needs to be upgraded to facilitate integration of substantial wind and solar PV generation to cut costs and implement the transition to a low carbon economy.
Governing Eskom, as long as it remains a huge, unwieldy monopoly, is very difficult to do effectively, Trollip said. Political decisions have to filter through the board and several levels of executive management, rendering them ineffective.
Eskom's systems are too opaque – for example, it spends R50bn a year on coal but has always kept its contracts secret, which leaves ample room for kickbacks and inflating costs, Trollip said. The only way to fix that, and get generation's tariffs down, is to make Eskom's generation compete with the private sector. This requires a separate transmission grid to ensure competition on equal terms.
In February, the Democratic Alliance gazetted its intention of re-introducing the Independent Systems and Market Operator (ISMO) Bill for parliamentary approval. The bill, originally introduced by the Department of Energy in 2012, was withdrawn in 2015 because of ideological opposition from the ANC.
The bill would create an independent ISMO responsible for system operation and buying electricity from generators. It would be a private-public partnership, not a state-owned entity.
Natasha Mazzone, the DA's shadow minister for public enterprises, said privatising parts of the generation entity would break Eskom's monopoly and allow the private sector to compete on an equal footing. It would also allow well-functioning metros to enter directly into agreements with electricity generators.
Government has already made one promise to the unions: that an Eskom restructuring would not result in job losses. But if it allows the unions – who are still convinced Eskom is a cash cow – to dictate to it on Eskom, the utility's problems are likely to get worse, not better.
Years of mismanagement of Eskom's coal procurement were laid bare in January, when the power utility had to resume load shedding partly because coal stockpiles at 10 power stations had dropped below the levels required by the grid code.
Under a series of dubious CEOs in the past few years, Eskom would only buy coal on short-term contracts from entities that were 51% black-owned and it declined to invest in its cost-plus power stations or sign long-term off-take agreements with the major producers. Its sources of supply started to dwindle fast.
In 2016, South Africa was producing the same amount of thermal coal as it was in 2006 (about 245Mt/pa) but more of the Eskom-quality coal (below 5 600kcal/kg) was being diverted to exports.
COAL CONUNDRUM
Since industry veteran, Jan Oberholzer was appointed as Eskom's chief operating officer last July, he has decided that Eskom needs to revert to the policy of signing long-term contracts to match the life of its power stations, with preference given to coal deliveries by conveyors.
The new contracting policy is: extending existing agreements with cost-plus mines and mines supplying on long-term contracts (which should incentivise them to reinvest); investing R10bn to R12bn in extending the lives of cost-plus mines; and putting out transparent tenders to source uncontracted coal, in line with National Treasury's Preferential Procurement Policy framework.
Eskom hopes to maintain coal cost increases below 10% a year on a compound annual growth basis. Coal accounts for about 85% of Eskom's primary energy cost.
"The drivers for coal cost increases are not only linked to supply and demand factors," an Eskom spokesman says. "Cost increases related to transport, mining production inflation, labour, currency fluctuations, cost of imported equipment, diesel, replacement of cheap historical coal contracts, the specific power station consuming coal, etc all play a factor in the measurement of Eskom's coal cost and associated cost increases.
"Coal costs can only be contained if further investments into mining continue and coal transport (and associated costs) to the power stations are minimised by mining close to power stations. In its fourth multi-year price determination application to Nersa, Eskom said it needed to buy 118Mt of coal in FY2020 to build up stock.
In the 2021 and 2022 financial years it will need to buy 116Mt/year. Eskom has secured 98% of its 2020 coal requirement (with 2% flexibility) and 78% for 2021, with 18% in the pipeline and 4% flexibility. However, it still needs to sign up 18% of its coal requirement for 2022, 26% of what it needs for 2023 and 29% for 2024.
The Eskom spokesman said Eskom was confident of securing its coal requirements to 2050. "This is based on the premise that the coal mining industry responds positively to the tenders Eskom will be issuing to the market for this coal requirement," he said.
Those tenders should prompt the industry to invest in new mines and recapitalise existing ones. There is enough coal resource in the Mpumalanga area to meet Eskom's needs, while the Eskom power stations in the Waterberg region (Medupi and Matimba) are fully contracted for the foreseeable future.
"The Waterberg coal field could be considered as a further option to fulfil Eskom's coal requirements, provided that it is technically and commercially viable on a delivered price basis," he said.