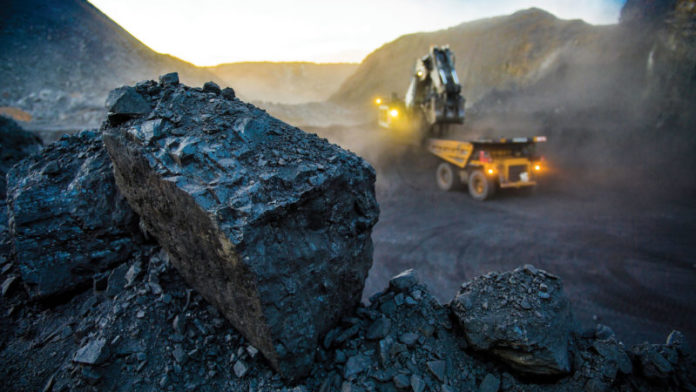 UNCONFIRMED reports suggest Exxaro Resources has ruled itself out of bidding for the South African Energy Coal (SAEC) business of South32, the Perth-headquartered company that has a secondary listing on the Johannesburg Stock Exchange.
This was after Exxaro is thought to have made South32's bidders' short-list which may also include, as speculated previously in Miningmx, the likes of Seriti Resources, a privately-held company run by the former president of the Minerals Council, Mike Teke.
SAEC produces about 27 million tons a year of coal of which about half is exported and the balance sold to Eskom, some of it at quite poor prices for SAEC. However, the company also includes valuable export entitlement through Richards Bay Coal Terminal (RBCT).
If Exxaro has decided not to bid for SAEC, then so much the better, according to Bank of American Merrill Lynch (BoAML), which concluded in a recent note that Exxaro would, in so doing, enforce its commitment to improved capital discipline.
Exxaro has over the last three years refocused the portfolio on coal by divesting from base metals, iron ore and mineral sands by selling its shares in New York-listed Tronox (the complete divestment from Tronox is yet to be concluded at the time of writing).
In addition, Exxaro has pulled out of low margin coal mines and focused on organic, brownfields growth of the high-yielding stuff that it can sell on export markets. This has seen Exxaro dilute the overall coal production it sells to Eskom with which it has quarrelled in the past.
This, in the view of BoAML, is all good news. "It is growing volumes as its flagship GG [Grootegeluk mine in Limpopo province] which will improve 'mix' – higher production," the bank said in its report. "Volume growth is self-funding suggesting balance sheet risks are controlled," the bank added.
It also made observations about SAEC in general that may make for ominous reading for whoever ends up buying the company. With "an uncertain backdrop" for mining in South Africa owing to high labour inflation, electricity supply challenges and "moving goal posts" related to transformation, there is a good deal of potential downside risk, said BoAML.
Coal markets are also uncertain. During the bidding process, the price of export coal moved through $100 per ton but they have since retreated to $60/t. The price spike created a buzz around thermal coal that saw bidding for SAEC fierce (more than 50 companies bid) and led some to value the company at $350m to $400m after adding in some $700m in rehabilitation liabilities that the buyer would inherit.
Instead of paying up, Exxaro CEO, Mxolisi Mgojo, told Miningmx in the Mining Yearbook, that the company is already spending R20bn mining coal that the market wants.
"We want to leverage that business in the most effective way to generate a lot of cash to please shareholders while investing in the future and avoiding debt. We will look at new extraction technologies to bring that value in earlier," he said.
In other words, the focus is to accelerate the mining of coal resources today whilst there's still a market for it, and before energy coal is supplanted by other technologies.
Mgojo denied this was akin to "high grading" in a gold mine which refers to a policy whereby management "cherry picks" the higher grade ores, meaning volumes of lower grade ore which could have been mined are sterilised and left behind.
Said Mgojo: "Not at all. We will still mine all that coal. We are just pulling it forward while ensuring that long-life contracts such as the two power stations being supplied by Grootegeluk will still have the coal available."