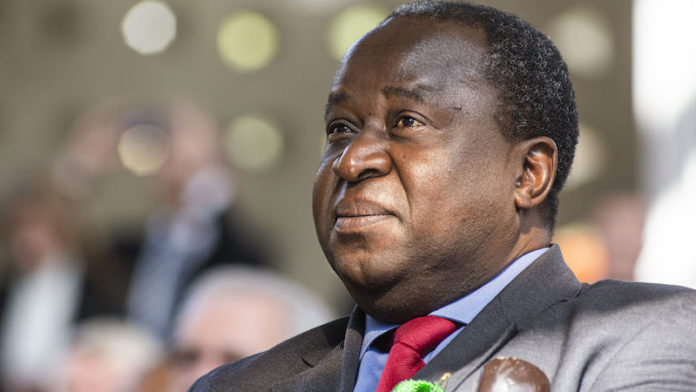 A PAPER distributed by South African finance minister Tito Mboweni's National Treasury regarding structural reforms aimed at reinvigorating the country's economy includes new ideas on mineral beneficiation that steers away from traditional models, said BusinessLive.
The paper suggests that instead of pursuing a policy of downstream mineral beneficiation, such as making jewellery out of South Africa's gold production, ways should be found to promote upstream beneficiation that capitalises on skills and technology.
Equipment supply, especially in items such as yellow machinery, has long been submitted as a viable, alternative means of beneficiation instead of building capital intensive steel mills (for iron ore), or industries that run the risk of petering out when the raw material supplying them is exhausted domestically, said BusinessLive.
"An approach that relies only on transforming mined commodities into higher-value commodities is narrow and does not consider the significant potential of upstream and lateral linkages which can have large spillover effects into industries which have no direct linkages to the minerals sector," the document says.
"Upstream manufacturing is engineer intensive, agile, and able to reinvent itself, which means it is not dependent on mining. When the mineral deposits are exhausted, these businesses can either import their input materials or reinvent themselves entirely."
Mboweni's strategy document extends far beyond mineral beneficiation. Distributed to all cabinet ministers, the paper – which is not a cabinet document – was released for consultation on the Treasury's website and makes far-reaching recommendations on policy areas that fall under his cabinet colleagues but have an important bearing on the performance of the economy, said BusinessLive.
Mboweni published the document along with a call that members of the public furnish comments, which should be directed to the Treasury. South Africa is in a low-growth trap, with the SA Reserve Bank forecasting GDP growth of just 0.6% in 2019.