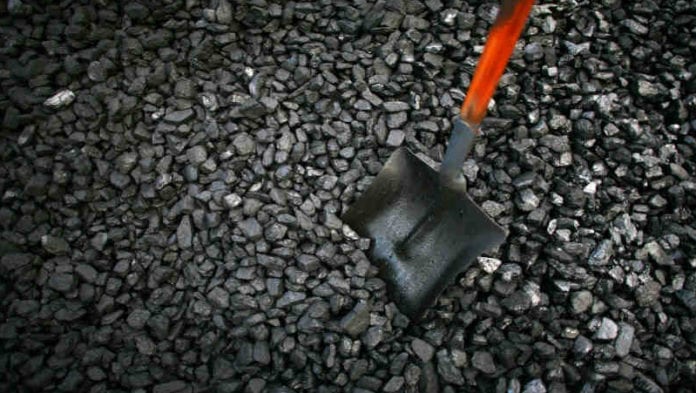 SERITI Resources would have to find innovative ways of financing itself as the field for those wanting to lend to fossil fuels had narrowed, the firm's CFO, Doug Gain, told Bloomberg in an interview.
The black-controlled South African consortium led by long-standing coal executive Mike Teke may have to seek funding from equipment suppliers and hold off on a listing as the fuel is being shunned by financiers because of its environmental impact, according to Bloomberg.
Seriti Resources is set to become South Africa's second largest coal producer when it secures the coal interests of South32.
Last week, South32 confirmed market speculation that it had entered into exclusive negotiations with Seriti Resources for the sale of its South African Energy Coal (SAEC) business. The deal comes with significant conditions with deal completion required by 2020.
In its statement, Seriti confirmed it was in exclusive negotiations with South32 saying that it would pay an up-front cash payment. It didn't provide a number, but Mike Fraser, head of South32's African assets, told Miningmx in April SAEC's total rehabilitation liabilities were at some $692m.
The company may seek less traditional funding options because pollution concerns have led South Africa's biggest banks to limit lending to coal projects and the country's political and economic instability could also deter investors from buying shares, according to Bloomberg.
Earlier this month, Standard Bank announced a new financing policy for coal-fired power plants to help reduce emissions and fight climate change as set out in the Paris Agreement.
To be eligible for direct finance, coal-fired power plants must meet maximum emission and plant size parameters that are linked to the level of development of the country in question, the bank said in its Coal-Fired Power Finance Policy.
"We see the project financing ability of new coal projects, forget about the actual stations themselves, frankly becoming harder and harder," Gain told Bloomberg.
Seriti Resources snapped up a number of coal mines from Anglo American recently, and is also eyeing Optimum Coal, but even here financing may prove to be a challenge.
The mines purchased from Anglo American are New Denmark, Kriel and New Vaal, and supply a total of 24 million tonnes a year to Eskom, which generates a quarter of South Africa's power from the coal. With SAEC in its stable Seriti Resources would almost double this output, making it South Africa's second biggest coal producer after Exxaro.