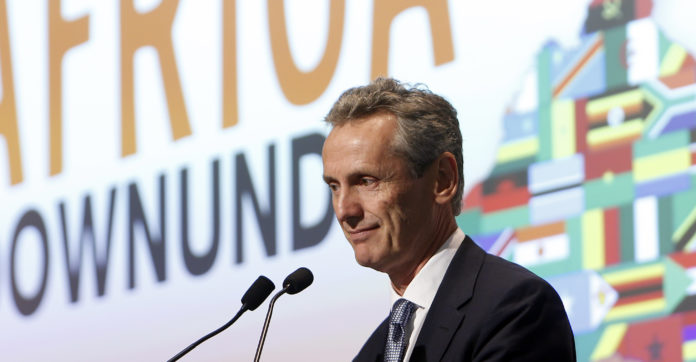 SCALE had become a defining feature of the mining market where companies with less than A$500m in market value were struggling to secure funding, said Liam Twigger of PCF Capital, a corporate advisory company.
Speaking at the Africa Down Under conference held in Perth today, Twigger said the paucity of equity funding for smaller companies was consequently driving consolidation. Smaller companies must feel they were in a "rain shadow", he said.
"This has now split into those with plus A$500m market caps – that are on the radar of the passive funds and exchange traded funds (ETFs) – and those that aren't," said Twigger. "For those on the wrong side of A$500m, it is probably one of the toughest markets we have ever experienced. It is like being in a rain shadow with all the rain falling on one side of the mountain and very little on the other."
The combination of Randgold Resources with Barrick Gold, followed by a similarly seismic transaction which saw Newmont Mining merge with Goldcorp, has sent a message to the market, said Twigger.
"If the two largest gold companies in the world are merging to become of greater relevance to the investment community, what does that mean for everyone else? And, of course, this transaction happened alongside Newmont's big-ticket takeover of Goldcorp, so the top end of the world's gold sector is now dominated by these two giants," he said.
"Whilst equity markets might continue to be fragile and fickle, the next 12 months will see a renewed push into M&A, as size and total market cap are now the real value drivers."
Elsehwere in the market, Resolute Mining had bid US$274m bid for Toro Gold whilst  Sandfire Resources took out MOD Resources for US$167m.
"In a market environment where there is little world-class greenfields success to report, growth-through-acquisition as miners look to buy their next generation of ounces or tonnes will likely continue to be the dominant theme," Twigger said.