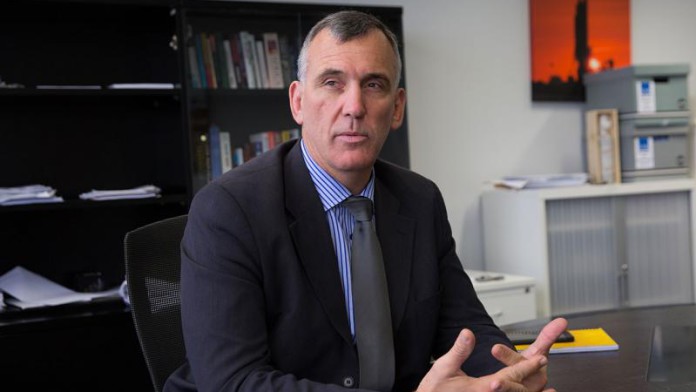 AUSTRALIA ran the risk of missing out on partnership opportunities in Africa that would emerge over the next thirty years as the continent's middle class grew exponentially, said John Welborn, CEO of Resolute Mining.
He likened the emergence of the middle class in Africa to that of China which drove enormous investment in the metals and minerals industry. Ironically, Chinese companies had already registered the trend in Africa, potentially at the expense of Australians.
Welborn was speaking on the opening day of the Paydirt 2019 Africa Downunder conference in Perth, Western Australia.
Resolute Mining is currently driving aggressive growth in Africa. It is taking gold production to in excess of 500,000 ounces a year from a base of 200,000 oz/year with most of the growth in output coming from African assets in Mali and Senegal.
Whilst Australia understood current economic stimulus initiatives in the US, China, South East Asia and Europe, it had failed to recognise Africa's potential. "The fundamentals tell the forward picture. The population demographics in Africa will be the largest in any area in the world between now and 2050," said Welborn.
"This is on the back of being a continent that has seen enormous change in recent years. Since 2000, half of the countries in the world with the highest annual growth rates have been in Africa. We are potentially missing what is happening around us. The Australian economy is focused on China and South East Asia and so is worried about China's trade tensions with the US and emerging Pacific presence," he said.
"Yet during the first 20 years of my life, Australia, both government and business, missed what was going in Asia – and faces making the same mistake with Africa currently. The reality is that while we have historically been a partner to Africa, the Australian economy is not focused on what is happening and is going to happen in Africa's population growth and economic stimulus yet," he said.
By 2050, one in every four humans in the world will be African and more than half of that African population by then will be middle and upper class, said Welborn. "The explosion of middle class wealth in China is a key driver of the current Australian economy and we are facing a similar opportunity from the future explosion of middle class wealth in Africa."
Welborn said in August his company was keeping an open mind on further corporate action and would therefore not discount another dip at assets via merger and acquisition in the West African gold sector should they become available.
"We have unbounded enthusiasm for the sector and not because the gold price has been running," he said in an interview on July 31. "We are ready to grow, and we are coming at you," he said. Welborn was speaking just after the company announced the acquisition of Toro Gold for $274m in cash and shares.
Resolute Mining's group production following the acquisition – which sees it incorporate 160,000 ounces a year in production from Toro's Mako Gold Mine in Senegal – would be around 640,000 oz annually. This assumed completion of Resolute's expansion projects at the underground section of Syama, its Mali mine, and the Australian asset, Ravenswood.
This is well in excess of Resolute's strategic 500,000 oz/year gold production target, even after excluding 100,000 oz/year in gold output from Bibiani, a gold mine in Ghana that Resolute is considering re-opening. It delayed an investment decision on the re-opening.