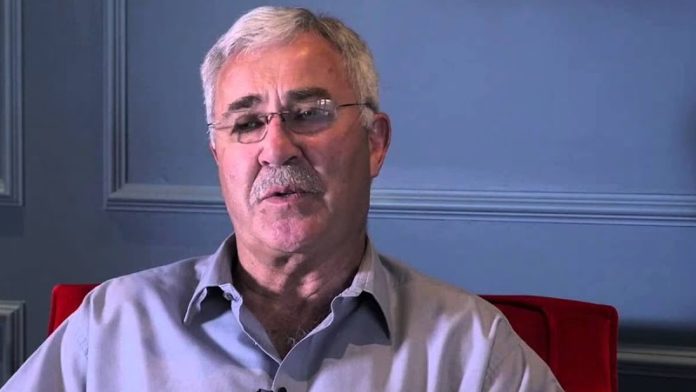 MASTER Drilling said it was unlikely to pass the dividend at the year-end despite further evidence the company's margin remained under pressure amid "volatile" market conditions the firm's CEO, Danie Pretorius, said would "not go away".
"I think we have to accept commodity market uncertainty; it won't go away," he said in an interview following publication of the drilling firm's interim numbers in which headline share earnings fell 8.5% in dollar terms to 5.4 cents. In rand terms, headline share earnings were better year-on-year: down 5.6% to 76.7c.
"Nothing is going to change on the dividend. We will maintain the current cover," said Pretorius when asked if continued market headwinds would put a payout in jeopardy. The firm paid out a final dividend of 26 South African cents/share last year.
New business in the South African and African market remained generally quiet for Master Drilling although Pretorius said there had been some improvement, especially for platinum and gold producers, owing to rand and metal price improvements.
As with many business leaders, Pretorius was concerned by the rate of reform in South Africa, but he also had choice words for organised labour, saying unions had to decide if they wanted job creation or preservation. "They need to make up their minds," he said. "I think there will have to be government interference [with unions]," he added.
In the absence of much growth in its traditional markets, Pretorius said the company had developed a new market in Russia where it expected to see at least one major drilling deal fall its way after tendering for a contract with "a major oil producer".
Pretorius was upbeat on the firm's Russian prospects. "What we didn't realise is that the Russian currency has depreciated 70% so a company operating there with costs in the local currency should be absolutely creaming it," he said.
Another potential business avenue was to "sit down and have a coffee" with companies that want to improve the NPV [net present value] on projects that didn't previously meet hurdle rates on bankable feasibility studies. Pretorius said the company could probably "make the difference". There were also opportunities to help companies with their own cost controls.
Despite its humble origins in Fochville where the firm is still headquartered, Master Drilling has extensive market share globally, including South and North America, India, as well as in Europe and now Australia.
The South American business had a mixed period. In Brazil, trading had been good following a restructure two years ago. A similar fate now awaited Master Drilling's Peru operations, however. "The Peruvian business is undergoing restructuring to ensure that it remains efficient," said Master Drilling it notes to its interim results.
In addition to lower fixed costs, the workforce would be "resized" which would result in lower turnover. "Restructuring processes are difficult and costly to implement but we are certain that these measures will ultimately yield positive outcomes," it said.
As of June 30, Master Drilling had a pipeline of $297.1m (2018: $358.2m) whilst the committed order book totalled $198.6m ($114m) for the remainder of 2019 and beyond.