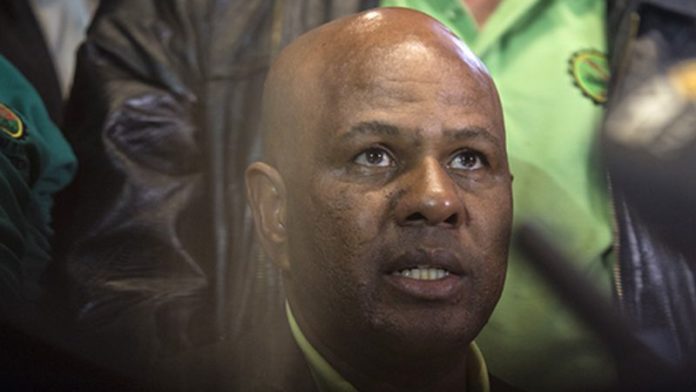 SOUTH African mines minister, Gwede Mantashe, may be asked to keep a promise earlier this month not to turn down anyone at his department's door by none other than long-time foe, Joseph Mathunjwa, the recently re-elected president of the Association of Mineworkers & Construction Union (AMCU).
Speaking to members following his re-election at the weekend, Mathunjwa said he would demand the keys to any mines that might be closed.
"No mine must shut down because it is not making profit," he is quoted by City Press to have said. "If they want to close the mine, then we are taking it. No mine should be mothballed because of super profits, and for any mine that does so, we will be taking it over," he said.
"We will go to the department of mineral resources and tell them that because they are our servants, we want that [mining] licence. We cannot be held ransom by monopoly capital. We will take back what belongs to us. We do not owe anyone an apology," he said.
Mantashe said in a media roundtable on September 13 that he wanted his recently restructured Department of Mineral Resources & Energy (DMRE) to become responsive to the mining and energy industries.
"We want a department capable of dealing with issues," he said. "Nobody should not be stopped at reception because you don't have an appointment. We are a service to the public," he said.
Mantashe and Mathunjwa clashed in the Nineties when they were both officers at the National Union of Mineworkers (NUM) over the handling of money paid to members related to a jobs fund. It resulted in Mathunjwa's dismissal from the NUM from which he then established AMCU.
Speaking at the elective conference, Mathunjwa said: "I'm not a great leader but I'm good". The elective conference came after South Africa's labour registrar earlier this year said he intended to de-register militant AMCU for breaking rules on how unions operate.