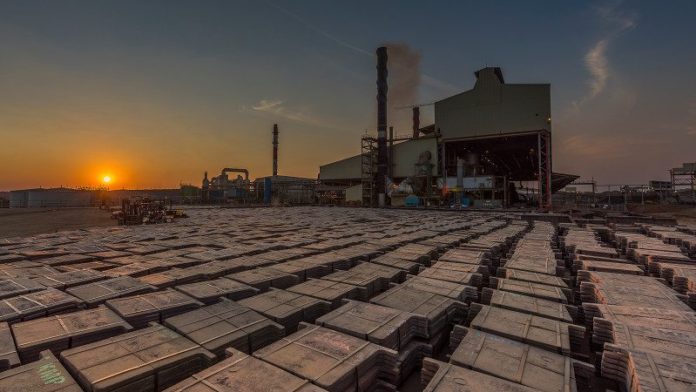 FIRST Quantum Minerals confirmed it was discussing a "potential sale of a minority interest" in its Zambian copper assets following speculation it was negotiating with China's Jiangxi Copper Company.
However, it was not involved in discussions that could lead to a change of control or a takeover, and had no knowledge of any potential takeover bids. First Quantum said it would update the market "as warranted".
Shares in the company gained 9% on September 20.
Speculation regarding control of the Toronto-listed company comes amid a 50% decline in its market value over the last five years which sources speaking to Bloomberg said identified the company as a cheap takeover target.
Jiangxi Copper Company, China's top producer of the metal, has built up a stake of less than 10% in First Quantum in recent months, said Bloomberg.
First Quantum controls the open-pit Kansanshi mine in Zambia, which has 340,000 metric tons of annual copper production capacity.
It also owns other assets around the world including the Sentinel copper operation in Zambia, Las Cruces in Spain and the Ravensthorpe nickel mine in Western Australia. First Quantum also started ramping up production at the giant Cobre Panama copper development project in the central American country earlier this year.
The company has been at loggerheads with the government of the southern African country over issues from royalty increases to the planned introduction of a sales tax, said Bloomberg News. Earlier this year, First Quantum decided not to retrench 2,500 employees at its Zambian facilities following its failure to dissuade the government from imposing the new tariffs.
Said First Quantum today: "The company confirms that discussions regarding a potential sale of a minority interest in First Quantum's Zambian copper assets have occurred and are continuing. No transaction has been agreed upon and there is no guarantee that a transaction will be achieved.
"There has also been speculation of a takeover bid. First Quantum has not engaged in any discussions regarding a take-over bid or other change of control transaction and has no knowledge of potential take-over bids, change of control transactions or proposals.
The Company will update the market as warranted".