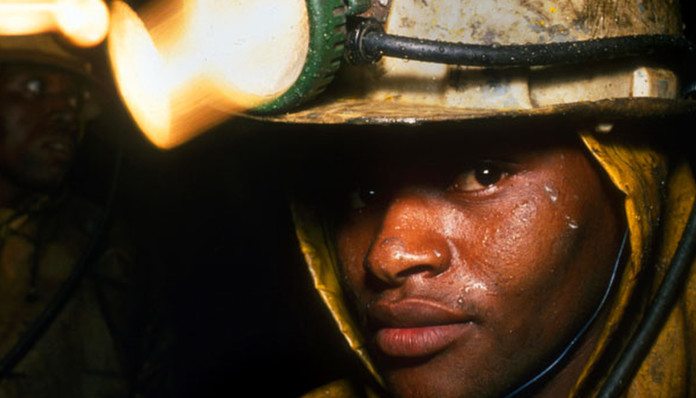 THE number of deaths on South African mines has almost halved so far this year compared with last year, and could make 2019 a record low, said the Minerals Council South Africa. This was after a renewed focus on safety by government, mining companies and labour.
Between January and 23 September 2019, 35 people died on the country's mines, of whom two were women, compared with 63 in the same period last year.
The latest safety strategy, called Khumbul'ekhaya ("remember home" – because fatalities have the greatest effect on the families concerned) follows 25 years of initiatives to cut mining deaths that ran into the hundreds each year up to 1994.
Some of the issues that have dogged efforts to improve mine fatality rates in South Africa include a poor relationship between companies, unions and the Department of Mineral Resources and Energy, as well as difficulties in changing behaviour in a hierarchical environment that traditionally emphasised output over safety.
Minerals Council SA CEO, Roger Baxter, said at the launch of the Khumbul'ekhaya initiative on Tuesday that it was being led by the CEO Zero Harm Forum established seven years ago in partnership with government and organised labour. "All parties recognise that health and safety is not a competitive issue," he said.
After an 88% decline in fatality frequency rates on the mines over 25 years, there were 90 deaths in 2017, up from 73 in 2016, which made it evident that more work was needed.
Themba Mkhwanazi, CEO of Kumba Iron Ore, and chair of the CEO Zero Harm Forum, said after the regression in fatality trends in 2017, that CEOs recognised the need for rethinking leadership on safety, and "putting words into action".
There was intensive introspection within the forum, followed by further research into the causes of fatalities. It was obvious that a multi-disciplinary approach was needed that addressed greater visible leadership, applying technology to making workplaces safer, learning from incidents and each other, and changing behaviour.
A substantial investment had been made in technology to address the dangers of moving machinery, falls of ground, and to remove workers from the face, he said.
STOPPAGES
David Msiza, chief inspector of mines, said the industry had raised concerns about the excessive implementation of Section 54 of the Mine Health and Safety Act (stoppages of operations for safety breaches) and Section 55 (identification of potential dangers). The inspectorate had looked into the number of Section 54 notices issued, the reasons for them and their consequences.
Although the number remained high – it was about 900 to 1,000 in 2018, but only about 10% of those halted operations – the inspectorate had engaged with the industry on the challenges and how to make improvements. It also examined its actions in undertaking audits and accident enquiries, to ensure that it responded appropriately, he said.
Baxter said the mining industry and government were working to ensure that Section 54 stoppages were applied exactly according to the law. Some stoppages were still contested by the industry, but the MCSA was now more confident than three to four years ago that there was collaboration between the mines inspectorate and companies to deal with potential risks or closing an area.
Msiza said it was evident that CEOs were now encouraging mine managers to take pre-emptive action on any unsafe practices, for example as Sibanye-Stillwater did last year, which was encouraging.