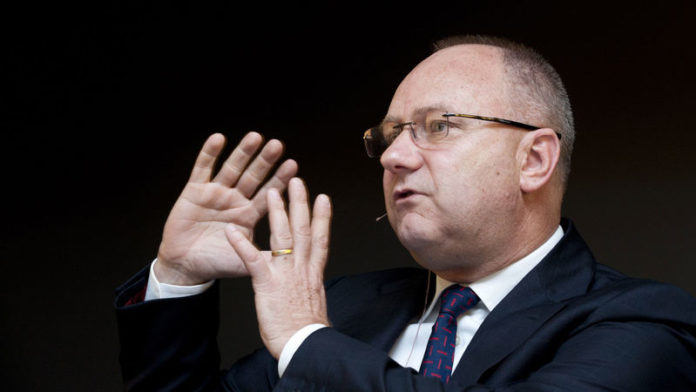 ANGLO American is open to approaches by government on any assistance it might be able to give SA's power utility Eskom, CEO Mark Cutifani said on Wednesday evening.
"If we can help in any way, shape or form with the work on Eskom or any of the institutions then we are willing to understand how we can make a contribution," he said.
Cutifani was speaking at an end-of-year media function a day before Eskom releases its interim financial results for the period to end-September. The utility is battling with a range of financial and operational problems including R450 billion of debt it is unable to service and ageing power stations prone to frequent breakdowns.
"We have to be careful that doesn't come across as arrogant," Cutifani said. "We aren't suggesting we know better than anyone else, but as an organisation with more than 70,000 employees in South Africa we have a broad skills base that should be available for national projects.
"Our role is more than just digging a hole, producing a product and employing people – we want to be seen as part of the community."
Cutifani said Anglo is committed to its operations in South Africa, which generate good returns, but it believes there is still more it can do. It has made ongoing pledges of investment at recent conferences, including the presidential Investment Conference on November 6.
He said Anglo American is positive about the recent changes made to the controversial Mining Charter and hopes to resolve the remaining issues without resorting to the courts.