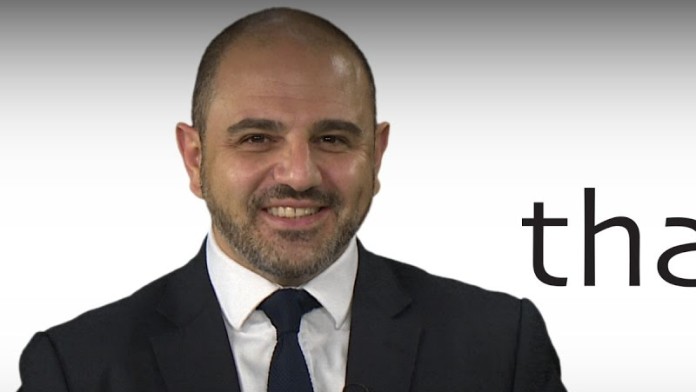 THARISA stuck to its guns on dividend payments but it could do little to disguise a relatively bad year at the office after reporting a hefty decline in headline share earnings.
They came in at 5 cents/share, a 78.9% decline year-on-year owing to lower chrome pricing and a slide in production. Shares in the company plummeted 28% on November 19 to 1402 cents – a year-to-date low and its lowest level in more than two years. All in all, the stock is nearly 34% weaker on a 12-month basis.
Phoevos Pouroulis, CEO of Tharisa, said in comments to the firm's published results today, representing the 12-months ended September, that the company was keeping to a strategy of producing two million tons (Mt) of chrome concentrate, and 200,000 ounces of platinum group metals (PGMs) by 2020.
As published on October 9, production for the year ended came in at 1.29 million tons of chrome concentrate, excluding third party production, and 139,700 oz of PGMs. By the fourth quarter, however, annualised production for chrome was at the 2 million ton level.
The company had a slow start to the year under review related to a pit redesign which Pouroulis said previously was essential if the 2020 production target is to be realised. The impact of the redesign was an increase in waste mining, lower output and the resultant increases in cost per ton and overall costs.
The company also moved to an owner operator model which had required adjustment, but Pouroulis struck an optimistic note. "Despite the curtailed operational output, we managed to generate cash at the Tharisa mine, which is testimony to both the engineering and operational skills, as well as the co-product business model, coupled with the owner-mining operating model utilising a high skill set," he said.
The company's business case was helped by PGM production. A bit part player when the chrome price was riding above $200/t, the rand-denominated improvement in palladium and, especially in the second half, rhodium helped soften the blow of lower chrome pricing.
Free cash flow after capital expenditure totalled $26m compared to $49.3m in the comparative year.
The group announced a final dividend of 0.25 c/share taking the total dividend for the year to 0.75c/share – equal to just under 24% of net profit after tax in line with its payout policy of paying out at least 15% of profit.
Commenting on the business environment in South Africa, and in Zimbabwe where Tharisa is digging for PGMs as well as chrome, Pouroulis said energy matters figured highly in the firm's concerns. The company was installing solar powered energy in Zimbabwe and had a genset installed at Tharisa mine in South Africa's North West province which virtually offset any load-shedding risk power utility Eskom could impose.