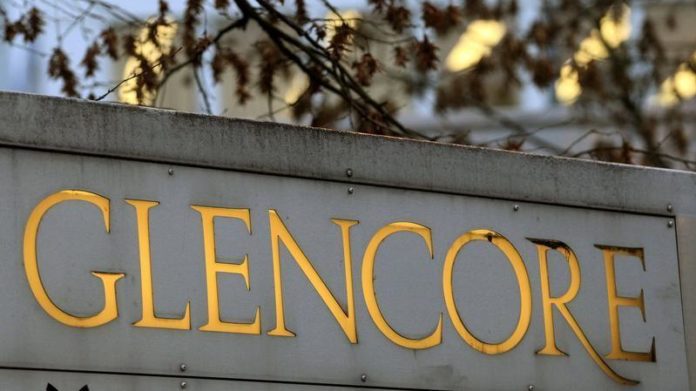 EFFORTS by Ivan Glasenberg, CEO of Glencore, to state the investment case for the company earlier this week could be undermined after the UK's Serious Fraud Office said it was investigating "suspicions of bribery" within the Swiss-headquartered group.
"Glencore has been notified today that the Serious Fraud Office (SFO) has opened an investigation into suspicions of bribery in the conduct of business of the Glencore group," the company said in an announcement today.
Glencore said it would cooperate with the SFO investigation.
Said the SFO in a brief statement: "Following the announcement by Glencore PLC, the SFO confirms it is investigating suspicions of bribery in the conduct of business by the Glencore group of companies, its officials, employees, agents and associated persons.
"As this is a live investigation we cannot comment further."
Shares in the company trading on the London Stock Exchange fell just over 7% in the first hour after the announcement. On a 12-month basis, shares in Glencore are about 22% weaker which is in stark contrast to the performance of other mining shares such as Anglo American and Rio Tinto which are 23% and 19.5% higher respectively.
Glasenberg attempted to address some of the reasons for the relative underperformance in an investor update on December 3 in which he highlighted the group's exposure to minerals deemed essential to electric vehicle production, as well as the asset quality and fresh focus on operational improvement.
The SFO investigation follows the decision by the US Department of Justice (DoJ) in October 2018 which subpoenaed Glencore to provide documents relating to its business in the Democratic Republic of Congo, Venezuela, and Nigeria since 2007.
The subpoena related to compliance with the US Foreign Corrupt Practices Act and money-laundering statutes. At that time, Glencore did not indicate whether the DoJ was focused on intermediaries.
Bernstein, a US bank, said in a report earlier this year that based on the share price performance of Glencore, investors were anticipating a fine in upwards of $8bn as a result of the DoJ investigation – a sanction it said was not supported by track-record.
Today's SFO announcement is not a complete surprise. It said in May last year that it was looking at its dealings with its former business partner in the DRC, Dan Gertler, who had recently been sanctioned by the US.
Gertler was sanctioned by the US in December 2017 for alleged "… opaque and corrupt mining and oil deals" in DRC. The businessman previously owned stakes in Glencore projects in the country before Glencore bought him out in 2017.