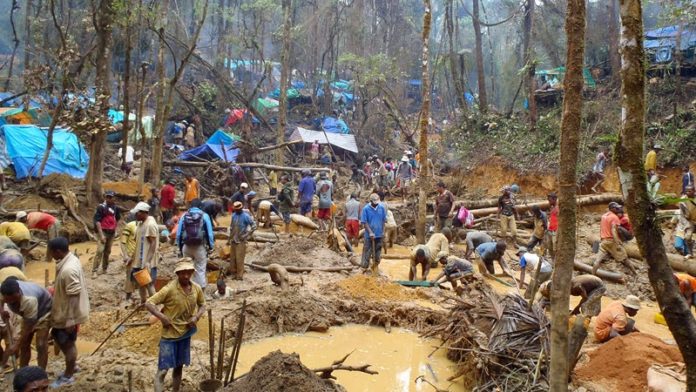 MADAGASCAR plans to increase its royalties on nickel and cobalt to 4% from 2% at present, said Reuters citing a draft mining law.
The law, presented to reporters by mines minister, Fidiniavo Ravokatra, showed that Madagascar also proposes to allow the government to take at least a 20% stake in any marketable mining production.
Mining royalties would rise to 8% from 2% for raw precious stones. Rough industrial stones would attract a 6% royalty rate while cut industrial stones would be taxed at 3%.
Madagascar has one of the world's largest nickel mines, operated by Ambatovy Minerals, which also produces cobalt, said the newswire.
Chromium is also industrially exploited in Madagascar, along with ilmenite which is mined by Rio Tinto's QIT Madagascar Minerals. Neither Ambatovy Minerals nor Rio Tinto immediately responded to a request for comment.
Australia's Base Resources operates the Toliara mineral sands project in southwest Madagascar, which was suspended by government last month due to unrest. A company spokesman had no comment on the proposed royalty increase.
"It is fair that royalties and rebates are increasing," minister Ravokatra said. "This is still a bill but discussions with mining operators and exporters are continuing."
Madagascar has compared its royalty rates with other countries and categorised different minerals, the minister said.
Africa's mining districts have been changing fiscal rules over the last 24 months, most notably in Tanzania and Zambia where companies such as Barrick Gold and First Quantum Minerals operate.