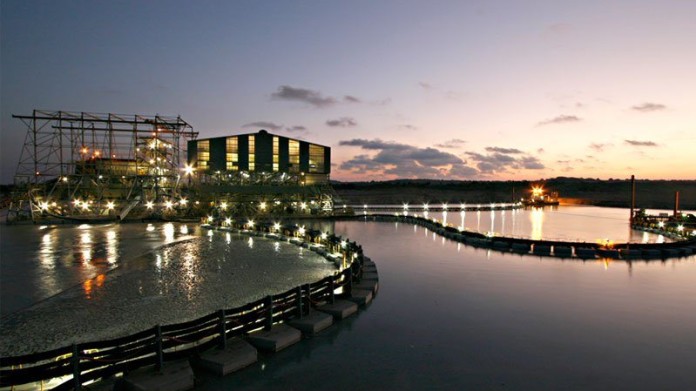 KENMARE Resources unveiled a balance sheet restructuring today in which it replaced short-term project debt with corporate facilities totalling $150m.
The company said the restructure was indicative of the growing maturity of Moma, its mineral sands mine in northern Mozambique.
"The new facilities will support the continued growth of our business as well as extending the maturity profile of our debt beyond the current short period of increased capital expenditure," said Tom McCluskey, Kenmare's financial director. He said the finance was a sign of the firm's "… progress into a leading global mineral sands producer".
The finance was signed with South African banks ABSA, the Emerging Africa Infrastructure Fund (part of the UK-based Private Infrastructure Development Group) as well as Nedbank Corporate and Investment Banking, Rand Merchant Bank, and Standard Bank.
The new debt facilities comprise a $110m term loan facility and a $40m revolving credit facility which will be used to repay the outstanding $64m in existing loans and new facilities for mine closure totalling $40m.
Kenmare said the debt facilities that would be replaced were installed at a time when Moma was still developing a number of its projects, the last of which is the move of a wet concentrator plant to the Pilivili section of Moma, considered the highest grade part of the overall resource.
The transformation from capital intensive to steady state operations of some 1.2 million tons of mineral sands product (ultimately titanium dioxide) – a 20% increase over current production annually – comes at a time when the market for mineral sands is improving. Titanium dioxide – produced from ilmenite and rutile – is used in industrial applications such as paint pigmenting.
"Our planned increase in production volumes by more than 20% from 2021 will enable us to expand our product margins and position us in the first quartile of the industry revenue to cost curve, as well as to deliver increased cashflow stability," the company said.
Kenmare in August announced a long-awaited maiden dividend of 2.66 US cents per share, equal to 20% of taxed profit – the firm's dividend policy.
Net taxed profit for the 2019 financial year fell 17% to $21.9m for the period and cash as of June 30 was $3.5m compared to $13.5m at the close of the previous interim period. The company has guided to ilmenite production in the current financial year of between 900,000 to 960,000 tons and primary zircon of 44,500 to 52,000 tons.
Shares in the company, which trade on the Irish Stock Exchange, are about a fifth higher on a 12-month basis.