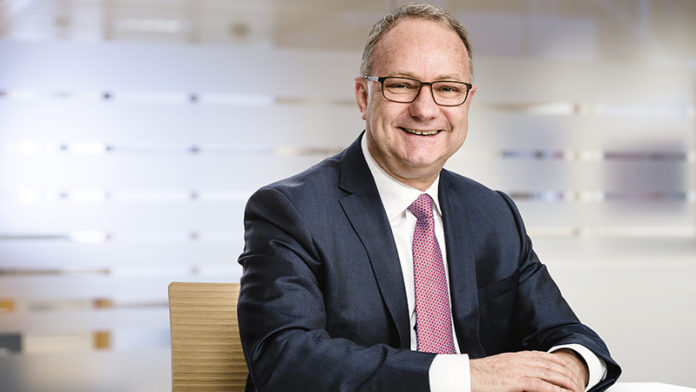 ANGLO American cut capital costs $1.5bn as part of its response to the COVID-19 pandemic, including reducing by up to $300m development work for three months on its Quellaveco copper project in Peru.
Given the progress on the Quellaveco project to date, first production was still expected to commence in 2022, Anglo said in a first quarter production update today.
During the first ten years of full production, Quellaveco is forecast to produce 300,000 tons per year at a cash cost of $1.05 per pound of copper.
Anglo also said De Beers would reduce diamond production seven million carats in line with anticipated demand following the onset of COVID-19. Full-year production would now come in at between 25 million to 27 million carats.
Lockdown measures had "significantly impacted" diamond production in southern Africa, manufacturing in India and retail operations in the US, while consumer demand has returned to the Chinese market, the group said of the diamond market.
Other operations in the group were variously affected by COVID-19, especially in South Africa where Kumba Iron Ore and Anglo American Platinum (Amplats) were in production build-up following a near total three-week lockdown of the country's industry.
Amplats was expected to reach full production by the year-end whilst Kumba was in build up phase over May and June operating on 50% of its total workforce. A one month routine maintenance stoppage aimed at checking the pipeline at Minas Rio, Anglo's iron ore project in Brazil, had been deferred from the second quarter to the second half of the year.
Production from the group's Chile operations – Los Bronces and Collahuasi – was normal despite having de-densified the operations to half of the total work complement.
"We are … implementing a number of cash improvement measures, including operating cost reductions of at least $500m and an approximately $1bn reduction to our 2020 capital expenditure guidance," said Mark Cutifani, CEO of Anglo American.
Capital expenditure for the year was now forecast to come in at between $4bn to $4.5bn, the group said. Revisions to 2020 capital plans may impact spend in future years, it added.
One mote of positive news for Anglo was a $1.5bn earnings benefit from weaker producer currencies and oil prices assuming current spot rates.
As part of its review on operating costs there would be restrictions on discretionary spending, including research and development and marketing spend; reductions in central overheads; demobilisation of non-essential service; and deferral of certain exploration and evaluation activities. "Given the level of uncertainty in the operational outlook, the 2020 cost and volume target of $400m was under review," it said.
The group had liquidity of $14.5bn including some $6bn in cash.
"We are acting to protect our optionality through this uncertain period and will continue to act in the best interests of our shareholders, our employees, customers and our broad range of stakeholders across society," Cutifani said in notes to the production update.
The group's dividend in relation to the second half of 2019 is due to be paid as planned on May 7 subject to shareholder approval at the annual general meeting on May 5, it said.
QUELLAVECO
Non-critical work on its Quellaveco copper project in Peru had been suspended for three months resulting in lower capital expenditure this year of between $1.2bn to $1.5bn ($1.5-1.7bn) and $700m to $900m ($900m-$1bn) on an attributable basis.
Anglo shares the project on a 60%-40% basis with Mitsubishi, the Japanese conglomerate.
Ultimately, this would result in total project capital costs increasing to the upper end of guidance which had been put at between $5bn to $5.3bn.
Anglo had withdrawn most of its 15,000 strong workforce from Quellaveco in mid-March, maintaining only critical works in line with the government's COVID-19 lockdown response.
In respect of Woodsmith, a UK-based fertiliser project it acquired in March, strict social distancing measures had been adopted, Anglo said. However, the project's 2020 capital expenditure forecast of $300m would be unchanged.
KUMBA IRON ORE
Kumba cut 2020 production guidance by between 3.5 to 4.5 million tons (Mt) to a new level of 37 to 39Mt as a result of COVID-19 related interruptions. Similarly sales guidance was cut to between 38 to 40Mt, a reduction of between 3Mt to 4Mt for the year.
It had also identified R325m in cost savings as well as the deferral of non-critical capital expenditure of some R1bn. Capital expenditure would now total R5.6bn to R6.1bn.
For the first quarter, total sales came in at 10.5Mt, some 3% down on the first quarter of the 2019 financial year largely driven by a one half reduction in domestic offtake. Total production decreased 1% to 9.4Mt owing to lower output at Kolomela. Total finished stock decreased to 5.5Mt from 6.4Mt at December 31.