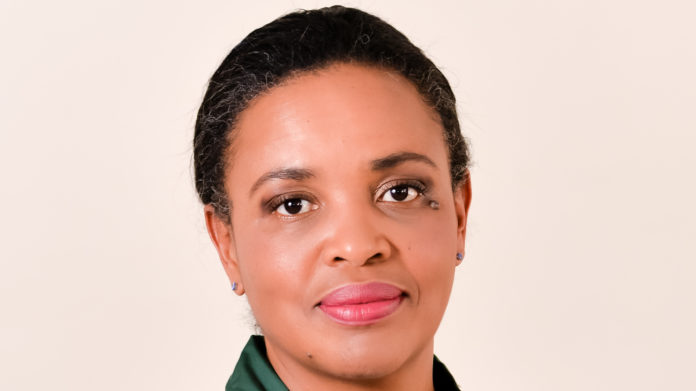 TRANSNET is working with private sector investors to develop a chrome and magnetite mega-terminal at Richards Bay and a manganese terminal at Coega, CEO Portia Derby said on Wednesday.
Other than to say wagons would be added, Derby did not provide details of how the public private partnership would benefit the iron ore rail line or export terminal at Saldanha, or the the coal line to the privately-owned Richards Bay Coal Terminal.
In an earlier session, Exxaro CFO, Riaan Koppeschaar said there was a possibility of mining companies assisting Transnet with services and financing. ARM CFO Tsundzukani Mhlanga said there were discussions with Transnet on contributing capital or any other services.
Derby said Transnet's goal was to expand iron ore export capacity to 67 million tonnes a year (Mt/y). Manganese capacity would be increased to 22Mtpy, aiming for manganese export channels through both Coega and Saldanha, but this was dependent on securing air emissions licences.
Transnet had no intention of increasing its coal rail capacity beyond 81Mtpy because funders are not interested in coal projects and Transnet cannot afford to use its own balance sheet, she said.
It has maintained its commitment to 9.5Mt/y capacity on the Waterberg line, and while it would not build a connection through to Botswana, to enable the landlocked country to export its coal, Transnet would facilitate any connection that Botswana wished to build. In chrome and magnetite, Transnet's goal is 9.8Mt/y of export capacity.
The utility is also talking to the private sector about working together on moving containers and automotive vehicles, and had committed to automaker Ford that it would be able to move their vehicles by 2026. However, shareholder approval was required for public-private participation in these areas.
Derby said Transnet had received an enthusiastic response to its request for expressions of interest from the private sector in the planned R100bn expansion of the port of Durban. Before the end of this month, another RFI would be issued on building The Point terminal.
Transnet's longer-term vision was to become more dominant in commodities transportation and to have partnerships in containers, automotive transport and some branch lines, she said.
On its own, it could not drive the move from road to rail in those sectors. With private sector partnership in operating the Durban Container Terminal, Transnet would be able to move up the global rankings in efficiency of port operations.