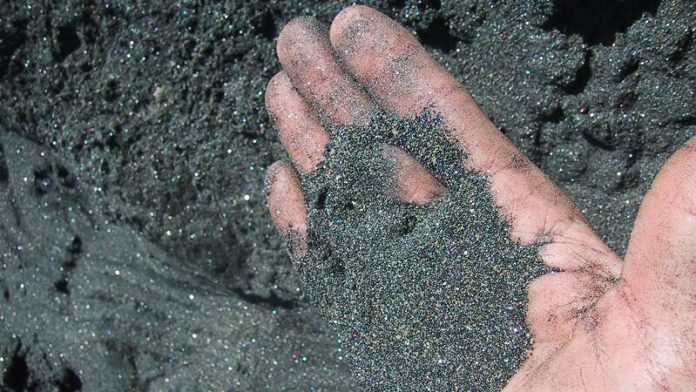 THE South African government has been silent on the subject of a proposed export levy on chrome ore since hatching the idea in October last year.
According to proponents of the levy, making chrome ore more expensive for Chinese importers will benefit the local ferrochrome sector which is struggling to make money owing to Eskom's prohibitive, above-inflation energy tariff increases.
The chrome ore industry through ChromeSA, however, has hit back forcibly. It first described the proposal as "egregious", but failed to win exemption from the Competition Commission that would have enabled it to discuss alternatives to the export tax.
All eyes now fall on the country's Medium Term Budget Policy Statement which has been tabled by newly appointed finance minister, Enoch Godongwana for November 4. The hope is that Godongwana provides more clarity, although ChromeSA is hoping it can yet have its voice heard.
David Kovarsky, spokesman for ChromeSA responded to questions posed by Miningmx on where a chrome ore tax would leave South Africa at a time when commodity prices were high-flying.
What is ChromeSA and what's the beef with Government?
ChromeSA's members (Anglo Platinum, Assore, Bauba Platinum, Northam Platinum, Sail Chrome, Sibanye Stillwater, Siyanda Resources, Tharisa) comprise primary chrome producers, as well as platinum group metal (PGM) by-product chrome producers, who came together because of the re-emergence of a proposal to impose a tax on the export of chrome ore.
The primary objection to the proposed tax is that it will reduce the profitability of chrome mining operations, or even result in some operations becoming loss-making. The anticipated result is that more jobs will be lost in the chrome production sector than will be saved in the ferrochrome industry.
It is not the case that there is a beef with the government, but we believe an inclusive, constructive debate of this matter is required, rather than unilateral implementation.
Isn't Government just trying to save the ferrochrome industry whereas most chrome ore is a by-product of very profitable PGMs?
There is a common misconception regarding the source of chrome ore in South Africa. In fact, only 25% of chrome output is generated by the PGM producers. The reality is that the majority of chrome output is attributable to primary chrome producers and these operations are highly labour intensive, with some 22,000 direct employees (with integrated prime chrome producers employing approximately 12,000 individuals and non-integrated prime chrome producers accounting for 9,500 employees.
The chief risk to the ferrochrome industry relates to the massive increases in electricity prices that have been faced in the recent past. The integrated ferrochrome players export raw chrome concentrate themselves, while also producing ferrochrome. This makes it clear that the real constraint faced by the ferrochrome industry is electricity supply and pricing.
There is no clear benefit to the ferrochrome industry from the proposed tax – as the core issue is not being addressed. Any suggested benefits would at best be short-term and would be rapidly eroded by the significant negative impact South Africa's ever-increasing electricity tariff continue to have on local beneficiation.
So if you feel that way, how would you make ferrochrome production competitive?
The ferrochrome industry in South Africa was developed and grown on the back of access to low cost chrome ore and electricity. Whilst chrome ore is still available to South Africa ferrochrome producers, either from their own mines, or purchased locally at a cost much below what Chinese ferrochrome producers pay, the cost of electricity in South Africa has increased dramatically: +500% in the last decade. It therefore seems clear that the long-term viability of the South African ferrochrome industry hinges on progressive, cost-effective access to electricity.
How else can South African mining beneficiate more of its raw product?
Some producers have upgraded their chrome to more valuable products, such as chemical and foundry grade. However it should be remembered that the value of chrome production to supply the Chinese ferrochrome industry has been substantial. Studies have been conducted regarding the viability of erecting ferrochrome smelters, but these have concluded that, because of rising electricity prices and unstable supply, ferrochrome production simply isn't viable in the current environment.