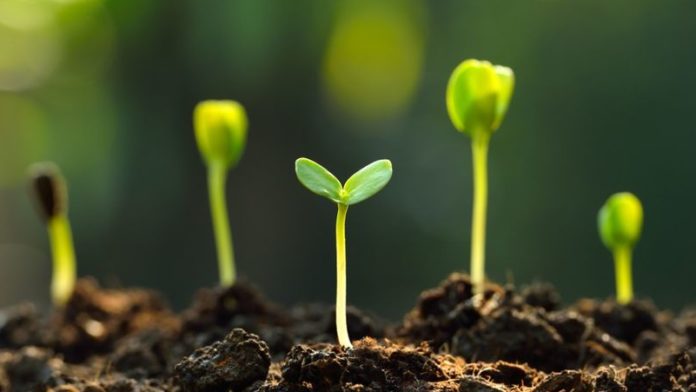 ANGLO American will spend $800m this year and a further $1bn a year until 2027 on its UK crop nutrients project Woodsmith taking its total investment in the venture to $4.8bn excluding spend to date, part of which it wrote down for $1.7bn.
The project currently has a carrying value on Anglo's books of about $900m. The write down was related to a rescoping of the project and was announced today as part of Anglo American's full year results announcement.
Duncan Wanblad, CEO of Anglo said he had confidence in Woodsmith's quality. "I have absolutely no doubt it will generate significant cash flows for years to come," he said. But he added that its final configuration "is not completely clear to us".
About a quarter of the project was in feasibility and related to developing the mine's infrastructure so that there were expansion options. Anglo is sinking two shafts to a depth of 1.6 kilometres at Woodsmith and infrastructure to transport mined ore 37km underground for processing.
Total expenditure on the project, including the acquisition of the project's first owner Sirius Minerals in 2020 for £405m, tops $7bn making it one of Anglo's largest outlays after spending $5.3bn developing the 300,000 tons a year Quellaveco copper project in Peru. Quellaveco, which delivered its first 100,000 tons of sales last year following commissioning, has Mitsubishi as an equity partner.
The outlay takes group capital expenditure to an estimated $6bn to $6.5bn after spending $5.7bn in 2002, itself an increase on the $5.2bn in capex in 2021. In addition to Quellaveco and Woodsmith, Anglo CFO Steven Pearce said the increase in expenditure last year was to catch up on projects affected by two years of the Covid pandemic.
Wanblad said Woodsmith would produce five million tons of polyhalite, a potash product, and will have a design capacity of 13 million tons a year to be developed at an incremental cost from about 2030. Farmers would pay a premium for the product as it enhanced crop performance and represented "cleaner and greener" production, Wanblad said.
Anglo reported Ebitda of $14.5bn, a 30% year-on-year decline owing to weather-related interruptions and inflation taking unit costs 15% higher (although lower than the 18% unit cost increase reported at the half-year). The company paid out a $900m dividend, the equivalent of 0.74 US cents a share in line with its 40% payout policy.
Commenting on the recent increased in loadshedding in South Africa, Wanblad said the group was "stealing itself" for longer and deeper power curtailments to its operations "for the foreseeable future".
He also elaborated on why Kumba Iron Ore produced 8% less production in 2022 saying that Kolomela had suffered "a misfire" at one of its benches in the open pit which affected mining. Given South Africa's logistical constraints, Kumba prioritised ore from its flagship Sishen mine over Kolomela. Kumba had said previously that rain heavily affected Kolomela.