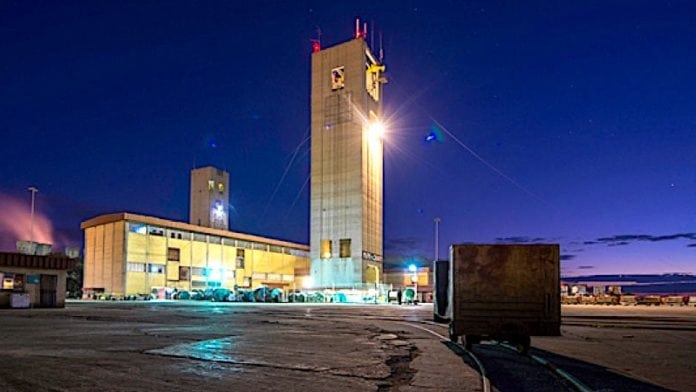 HARMONY Gold will report a 20% to 40% year-on-year improvement in basic earnings for the six months ended December 31, the company said in a trading statement today.
The higher earnings is a result of a R30m gain on currency translation as the rand weakened less against the dollar than in the previous financial year, and a further R313m derivative gain related to the company's installed currency hedge.
The average rand gold price was also higher in the period.
In addition, operational factors fed into the higher basic earnings related to improved underground grades.
These factors offset higher production costs which Harmony said would come in between 2% and 10% higher year-on-year. This was a result of consumables inflation.
Despite these increases, all-in sustaining costs were below the annual guided AISC of R900 000/kg, the group said. Harmony said on February 1 in a production update for six months ended December that gold output would come in between 720,000 and 745,000 ounces putting it on course for full year production (to end-June) of 1.4 to 1.5 million oz.
The outcome is share earnings of between 273 and 318 South African cents – an increase of 20% to 40%. In dollar terms, share earnings would be 16 to 18 cents/share. If the higher end of earnings is realised in dollars this will represent a 13% increase.
Headline earnings per share are expected to be between 272 and 322 South African cents, which represents an increase of between 10% and 30%. In US dollar terms, headline earnings are expected to be between 17 and 18 US cents per share, which is an increase of between 2% and 8%.
Peter Steenkamp, CEO of Harmony told Miningmx earlier this month that a proposed 18.65% hike in the electricity tariff this year would have "a severe impact on our business". The increase in the tariff is effective from April 1.
"We will put the increases into our planning for our new financial year and see what it might have an impact on," he said. Electricity costs will comprise 18% to 19% of total costs whereas they were 4% to 5% a few years ago, he said. "It is a big chunk of our costs."
Harmony's 2023 financial year closes on June 30. It is due to report its interim numbers on March 1.